The Year of the Melon (pictures)
This is my 3rd year of the garden at my new house. I enlarged quite a bit, but not enough, i'm already planning next years enlargement.
Wide Angle (sorry for distortion)

I made teepees as you can see, for cantaloupe and cucumbers.
(Marketmore Cucumber)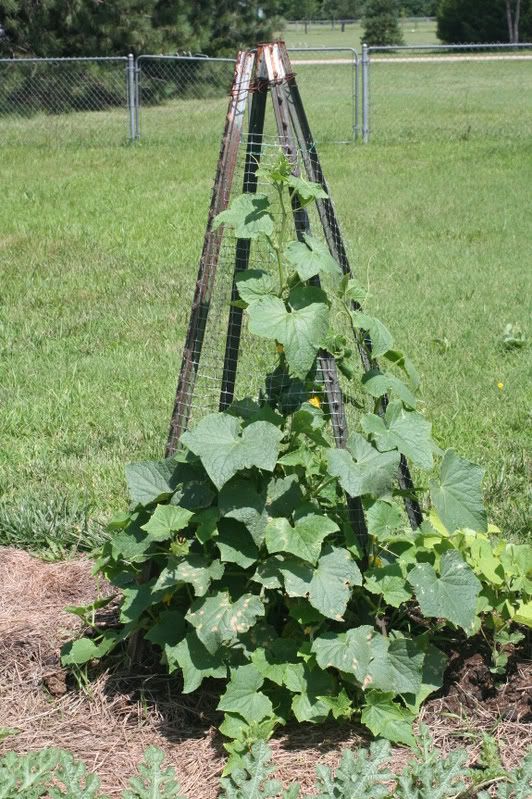 I'm also growing Burpee's Butterbush Hybrid Butternut Squash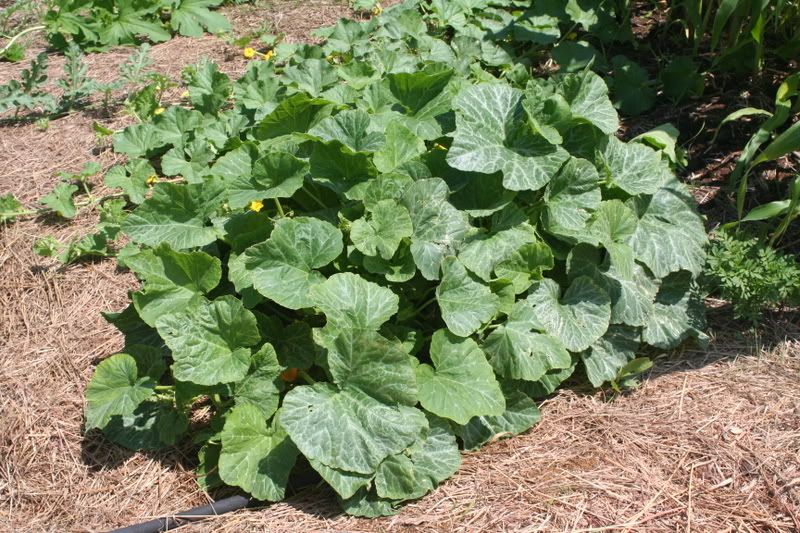 I'm growing 3 kinds of watermelon - Orangeglo, Blacktail Mountain, and Missouri Yellow Flesh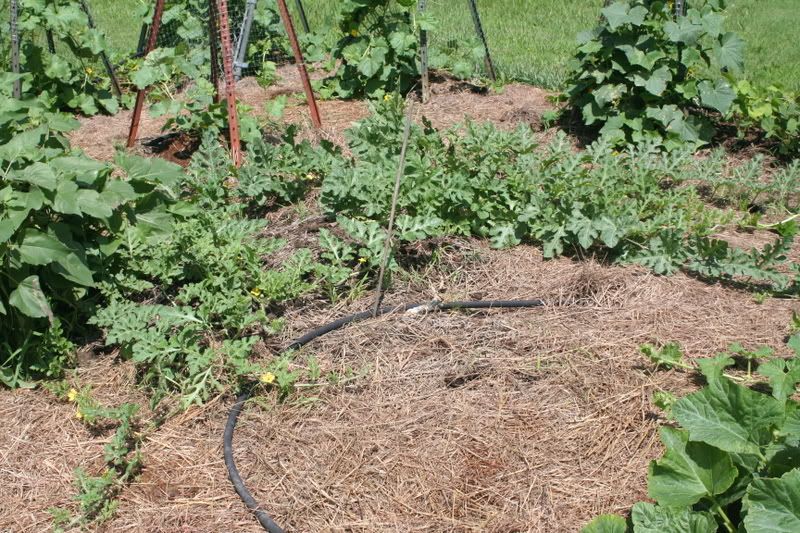 I have two baby Blacktail Mountain Melons set already: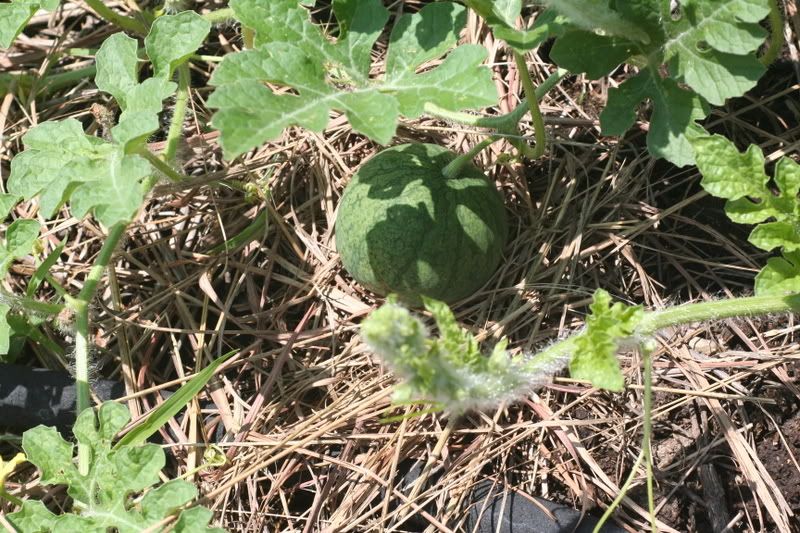 I'm growing six different kinds of cantaloupe: hale's best, thayer, kansas, minnesota midget, oran's melon, and missouri gold (all from Baker Creek)(they're on teepees, but I can already see the teepees are FAR too small.
Oran's Melon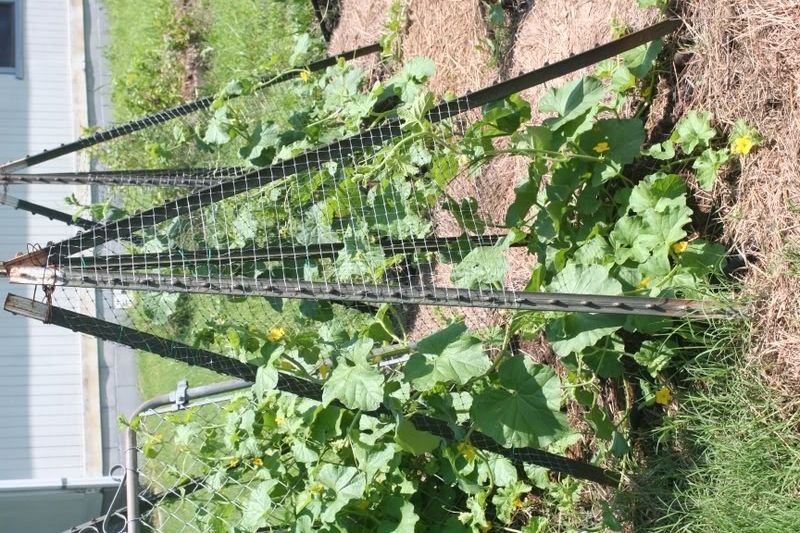 Minnesota Midget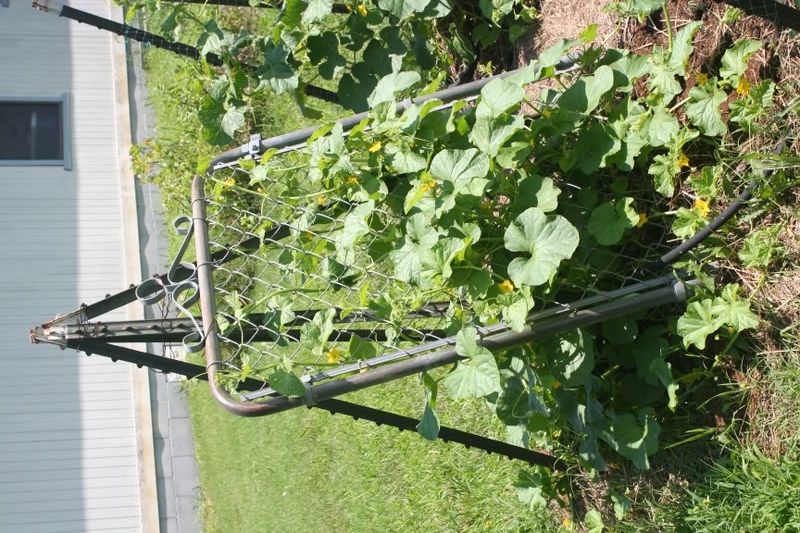 So far, only Minnesota Midget is throwing out fruit