Have: unusual Brazilian nicotiana
audrey_gw
September 3, 2011
Gardens North called this "a tall no-name species from Brazil carrying out-facing starry white flowers on the ends of long, slender tubes." I really like it, as the flowers face straight up and out, and are thus easier to see than the more droopy nicotianas. So I'm calling it "Rising Star" for the present.
If anybody is aware of its true name, please let me know. As you can see from the photos, the flowers turn a bit pink-ish when they are fading. They are also near other nicotianas, so it's always possible that some crossing could happen.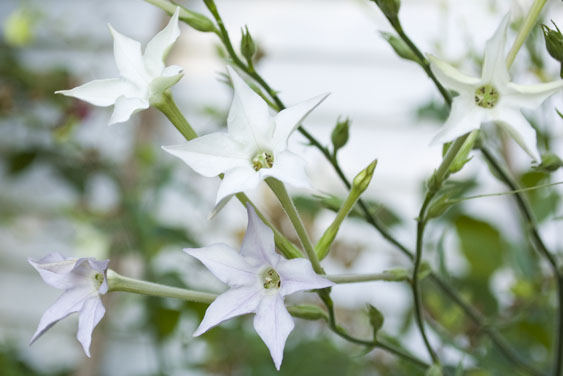 If interested, you can find my want list at the following link and e-mail me from my member page.
Here is a link that might be useful: Audrey's Trade List