Cucumber wilting/white spots and zucchini/squash
Good morning!! Please take a look at these pictures and let me know what you think. Half of my cucumber plant is dying. Both pictures below were taken in the early morning. The first was a week ago and the other this morning. The bottom half is just wilting away and the joints where the flowers grow from are turning white. My trellis did fall three times in the wind yesterday and today and I had to add more stakes to hold it up, so I may have punctured some roots or, more likely, it's over watered. We live in GA, so the humitdity has been intense.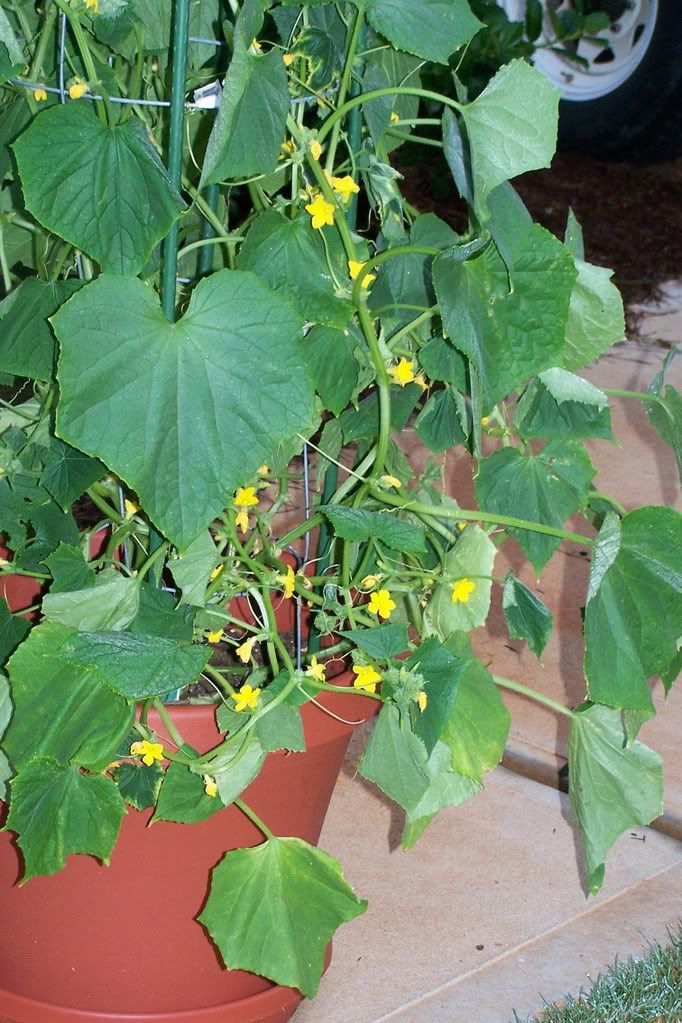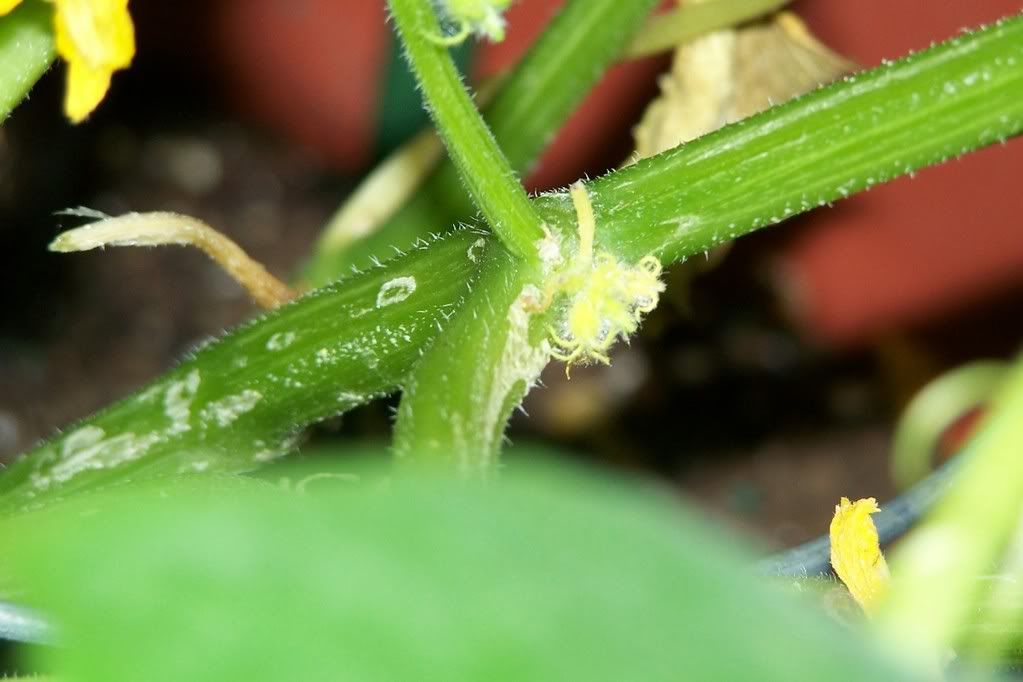 I was also able to hand polinate a zuccini last week, but it's stopped growing and no other female flowers will open while this one is on there. Odd, they just shrivel up and die before they open.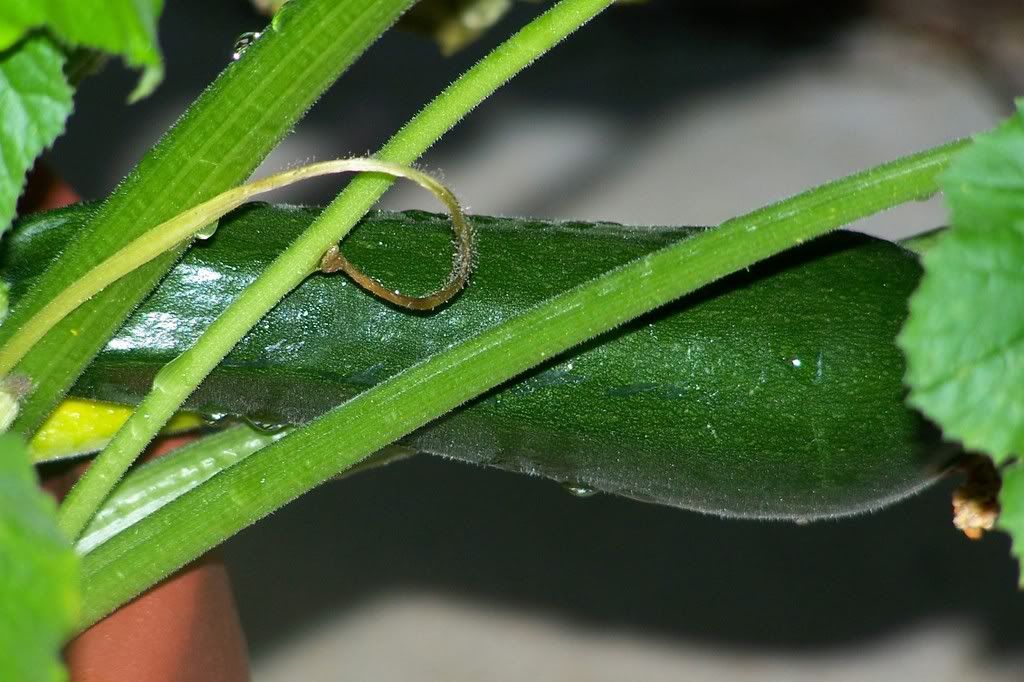 I suppose I'll harvest it now, but my squash isn't growing at all. You can't get in there to hand polinate as there are 6-7 bees in there at any given time, so I thought they did their job and didn't worry. You can even see the mean bee at the bottom of the picture. This squash was open two days ago, but doesn't seem to be growing, so I suppose it wasn't polinated correctly, right?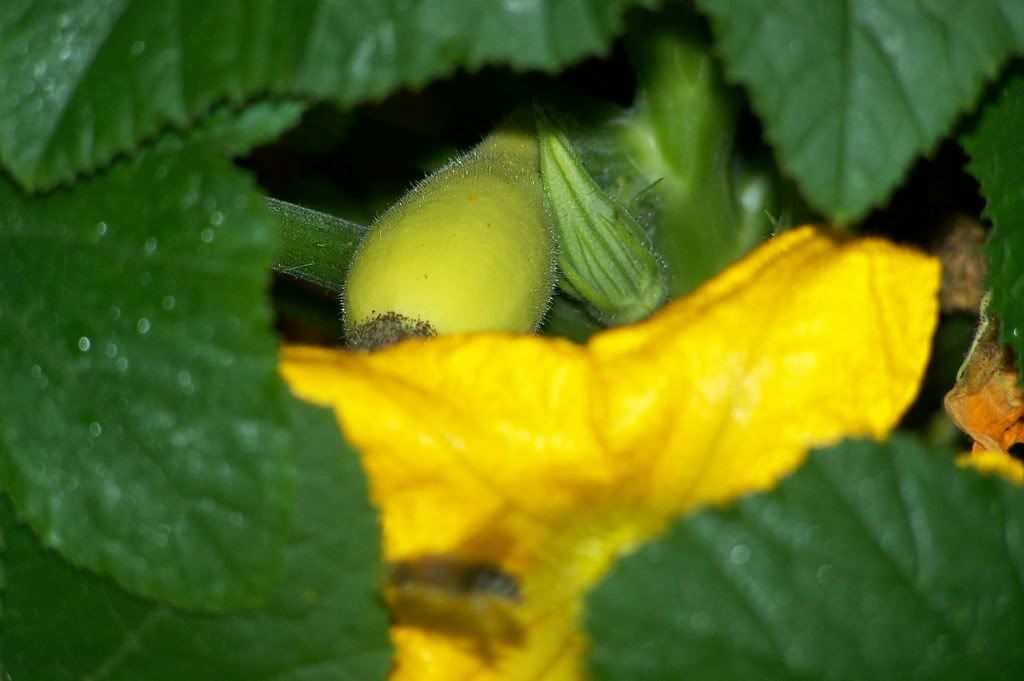 Any help/suggestions you could offer would be magificent.
TIA.