Crazy cucumber
Over a month ago my burpless cucumber plant produced 1 cucumber and 3 female flowers (which wilted and died).
It might have been stressed out as the leaves wilted and some leaf area turned brown. And I saw no new flowers.
But I still cared for it and recently the weather got into the 100's and I still watered regularly and kept up with the mulch.
There has been a ton of new growth, including 10 female flowers. No male flowers that I can see.
How can I have cucumbers without males? And if no males are needed, how come some female flowers go to fruit while others wilt and die off.
See photo. 1 female going to fruit and maybe 1 female that is yellow and might die. Thanks.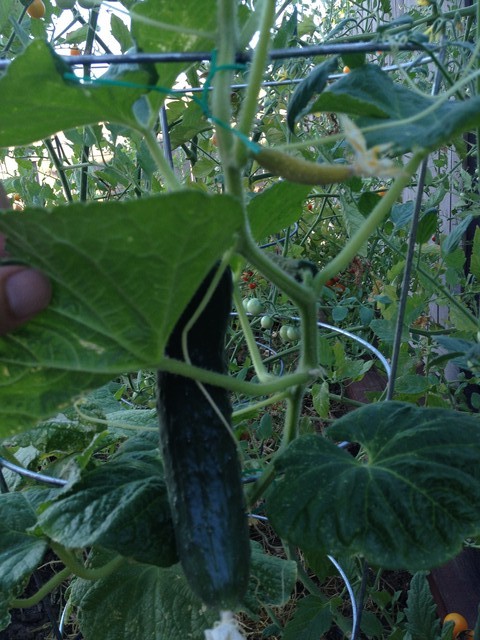 This post was edited by uscjusto on Wed, Jul 10, 13 at 10:56