Squash plants dying- not from bugs?
ahaynie
(z6 UT)
July 28, 2010
One of our squash plants (I believe it's an acorn squash plant) has withered and died.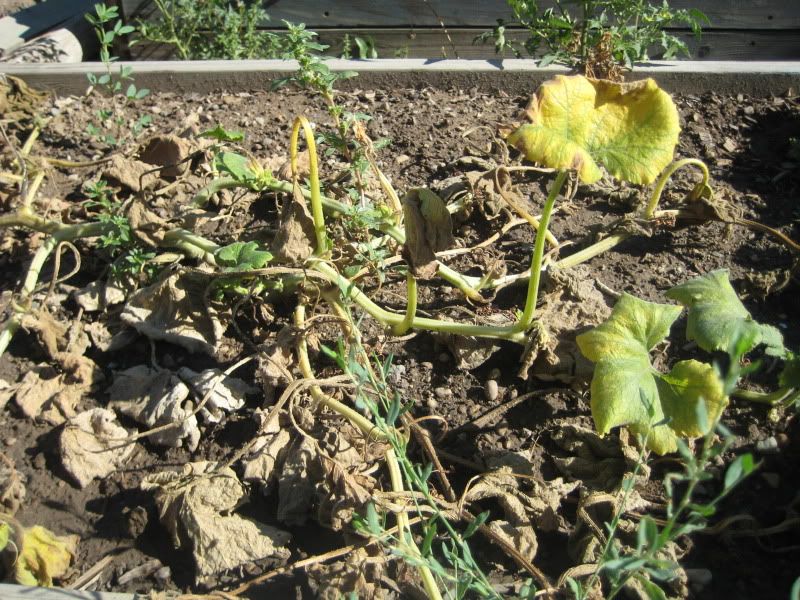 I don't know why. We've watered daily and done the normal things we usually do. We've had squash bugs before but it's not until just recently that they've arrived so I know they didn't do this. I've searched the forums and read about squash borers and I can't see that they've killed it either. I cut open one the stems and there's nothing in there. But our other squash plants haven't produced any fruit yet and some of their leaves on the bottom of the plant are started to yellow and wither just like this plant.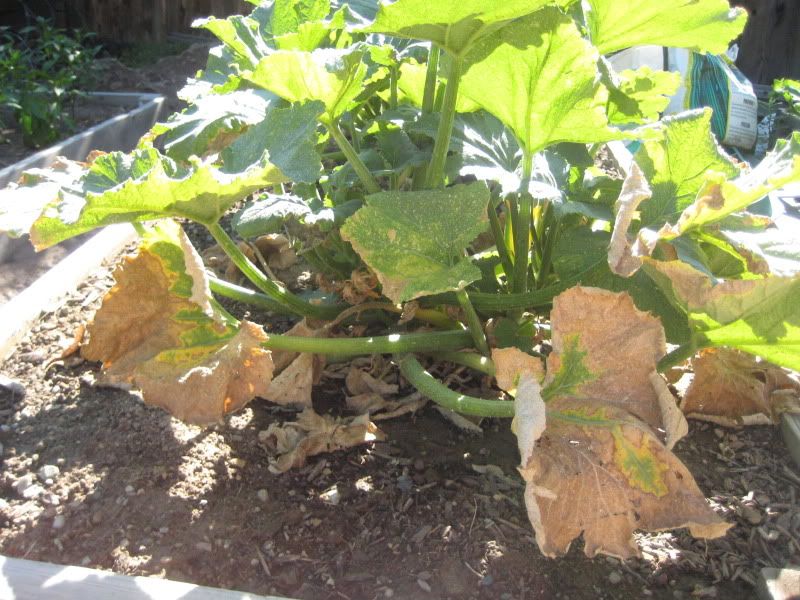 I'm worried they are next. What is happening and what can I do? We love our zucchini and I want our plants to live and produce.