Pepper and Eggplant with yellowing/singed leaves
I have started a container garden for the first time this year on my deck (IÂm completely new to gardening) and have had some problems with a hot banana pepper and eggplants.
The bananna pepper is flowering setting fruit (two very small ones for now) but its leaves look yellow and compared to my other pepper plant looks weak.
I also have another pepper plant that seems like its doing ok. Both have been treated the same. IÂve had some flower/fruit drop on both peppers, more on the non-banana pepper (but I think thatÂs because that plan has had so many flowers). When they drop it usually looks like something cut their stems.
The eggplant hasnÂt flowered yet and its still a bit small (I planted it about a month ago) but its lowest leaves are yellow and the middle leaves are yellow around the edges and look singed. The upper leaves and new growth look fine for now.
As far as potting soil  I know a lot more now and would not repeat this  but I used aproximately half miracle grow potting soil/half a planting mix that had much lower fertilizer (something like 5/4/3) in an attempt to cut the miracle grow (I know better now but there isnÂt a good variety of soils in my area). I also added about ¼ of the ozmocote time release (14.14.14) recommended and some bone meal and a little bit of sulfer below the seedlings for the peppers. The eggplant got everything but the bone meal and sulfur.
IÂve only watered the eggplant and peppers a few times this year beause of all the rain and do let them dry out before I do ( I stick my finger down into the soil to make sure its dry, with no rain itÂs about once a week  but usually it rains before I need to water). Twice IÂve watered with diluted liquid seaweed. I also sprayed them with a diluted epsom salt foliar spray once a couple weeks ago.
The only other thing is that both the hot banana and eggplant had a few aphids at some point on their leaves but I picked them off on a few differed occasions. I was going to use an vegitable insecticide recommended to me by someone but they didnÂt seem to come back and I didnÂt want to spray them with chemicals if I didnÂt have to.
And thatÂs it. IÂm not sure why the one seems to be thriving and the other not so much  please let me know any sugguestions. Thanks very much in advance.
Eggplant: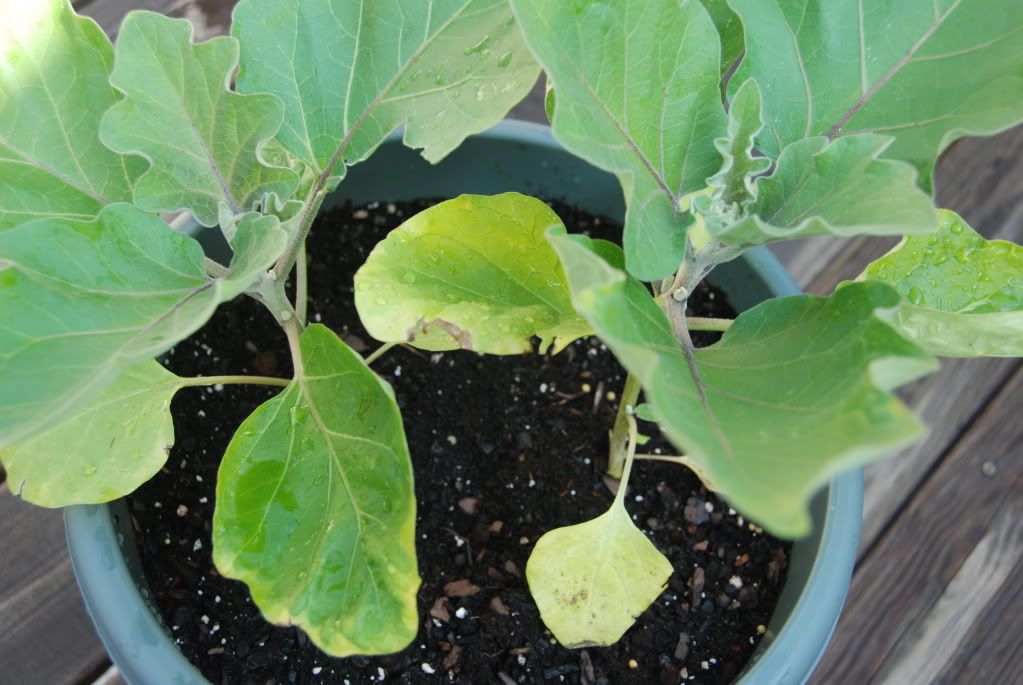 Banana Pepper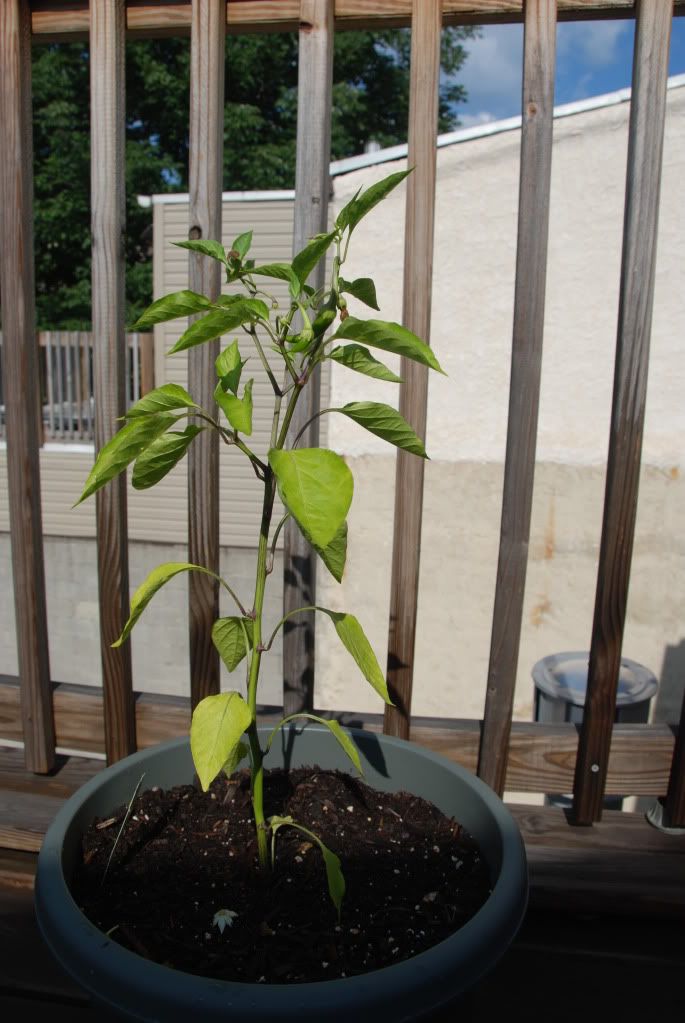 Other Pepper:
Thanks very much in advance