Pics of my spider plant
Lamora
(4)
January 12, 2012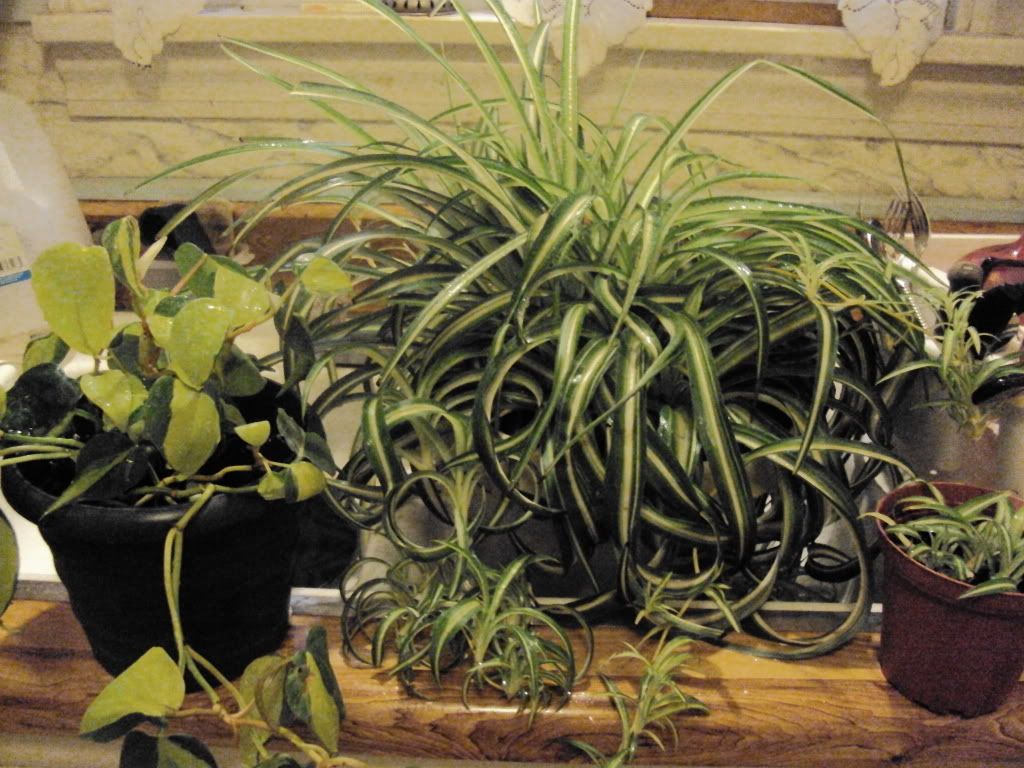 I hope this works,, been a while. How does it look?
I still dont have any roots on the babies tho. Anyone know why?
Oh and the cat is starting to chew the plants again. I know this was asked before, but how can i keep him from chewing them?
Thanks in advance :)