OK Toni, You Asked for More Pix ;))
pirate_girl
(Zone7 NYC)
January 29, 2011
Here's what I did last weekend, on hearing that (a) there were 2 more months of winter & (b) we were headed for yet another snow storm. Here in NYC we've had the snowiest winter on record, EVER.
this one says Spring: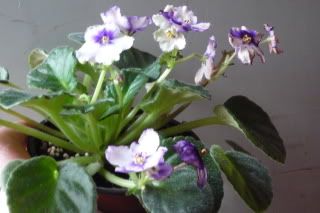 and another a Red Veined Fittonia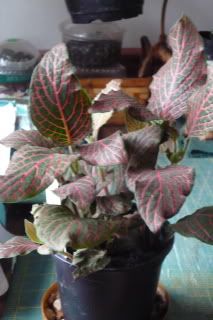 and since you know I love succulents:
Sans. Moonshine: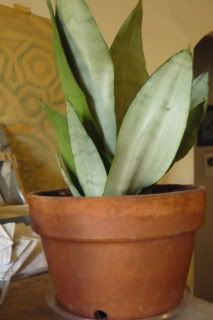 it's a good size plant:
All irresistable cheapies from a local supermarket.
The Red Fittonia was $3.99 (3" pot), same for the AV.
The Sans. originally had doodads on it: fabric, stuffed animal & bow, marked $19.99. Must have been a look on my face, but she said 'no doodads, $9.99' so I said absolutely!!
Quilting a lot & hoping for Spring!