Have you seen my Hydro grown Sans.?
pirate_girl
(Zone7 NYC)
January 22, 2012
Hi Folks,
Don't know if any of you look around at the Sans. forum where I've posted about various experiments I've got going in growing Sans. I've got some growing Hydro in Leca stones, the oldest one of these has developed into a pretty nice plant, take a look.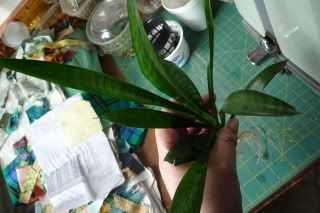 A bit closer up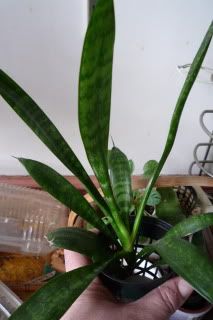 This started off one leaf I set to root in water. Look at how clean & clear the roots are, I subsequently started 2 more. A friend from the C&S Forum calls it AquaSans.