My cucumbers growing (pics)
newyorkrita
(z6b/7a LI NY)
July 23, 2012
I have SALAD BUSH CUCUMBERS growing in this planted bowl. You can't see but it has lots of cukes.
The rest of my cucumbers are growing on two trellis set up on my backyard in the middle of the main path that runs thru my daylily garden.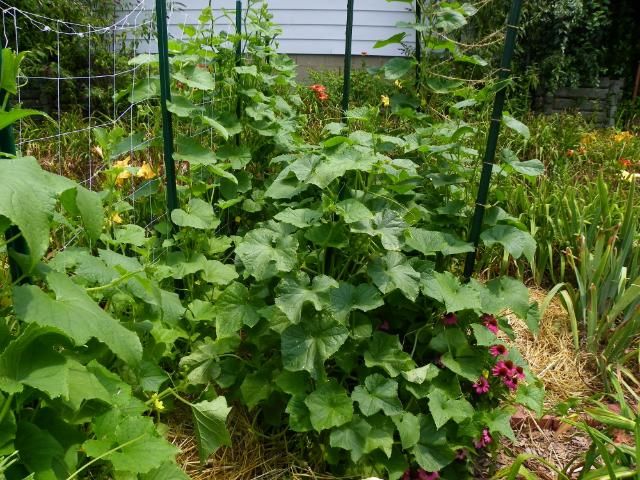 Goes to show you that you can always squeeeze some veggies in if you want them in your garden. I have BURPLESS, STRAIGHT EIGHT, MARKETMORE, PALACE KING, CHINA LONG and ARMENIAN Cucumbers planted along there.