Thanksgiving Cactus Forming Blooms Again?
val1
(z4 UT)
January 19, 2013
I have a TC that is forming blooms again. The plant sits on my kitchen table and the light is left on late into the evening (midnight even). At Halloween, I noticed that buds were forming on the side by the window. I left them until they were larger and then turned the plant so I could see the blooms. The blooms opened right before Thanksgiving.
As the blooms started to fade, I noticed that it was forming blooms on the side that I had turned toward the window. So I waited and when the blooms were larger, I turned it again. It bloomed around Christmas. Here is a picture from then.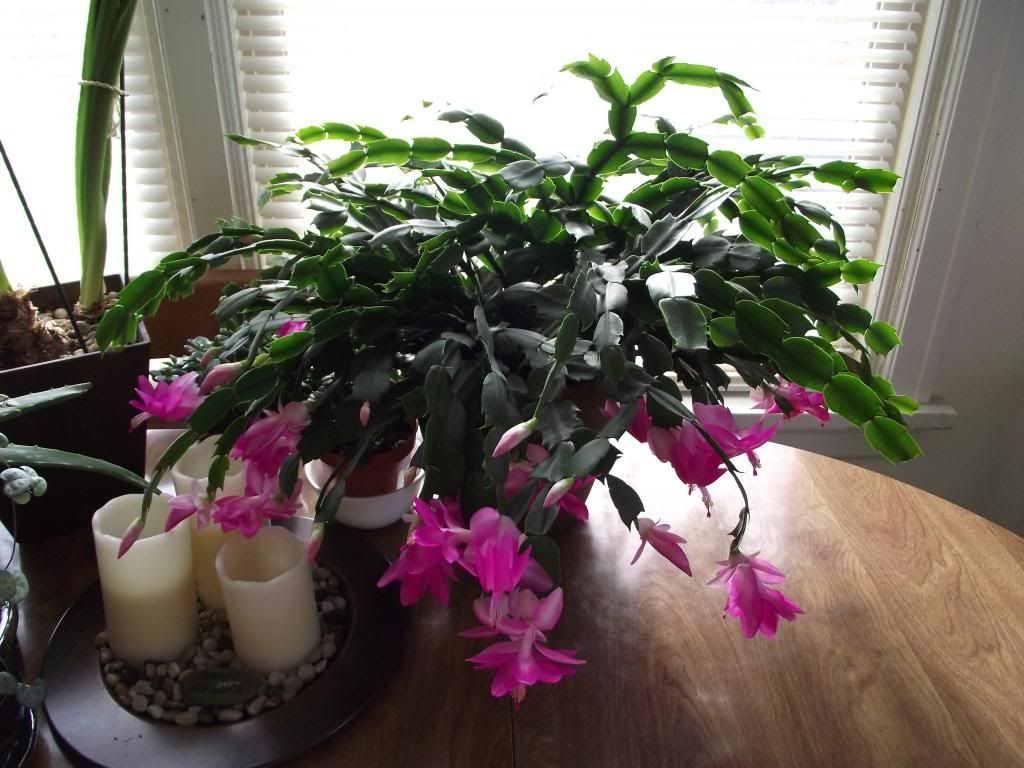 Those blooms are just finishing up. When I was watering it today, I noticed blooms forming by the window again. So I will wait and turn it again in a couple weeks. My question is whether the plant will wear itself out blooming all the time? Each time it has 20-30 blooms. It is a very healthy plant and I fertilized it well last spring and summer (maybe even into the fall).