tan-colored spots on bamboo
greentoe357
February 19, 2014
My neighbor has these light brown spots on her bamboo leaves. (She says it's bamboo, but it looks like something else to me, not sure what).
The plant is indoors, so sun damage is out. Is it fungus?
The plant has not been repotted in a while, I am sure it'll benefit from that - but will it cure the spots?
I do not think she fertilizes at all, but maybe it's because of salts accumulated from watering with tap water?
Other than to advice her to shower the plant to wash off the kitties' hair, what else can we recommend?
Thanks, all.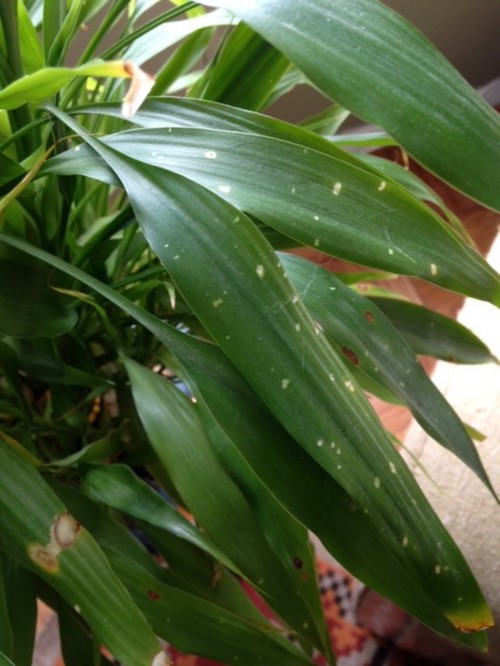 This post was edited by greentoe357 on Wed, Feb 19, 14 at 7:52