Need help and an ID
Lamora
(4)
February 24, 2014
Hi everyone, I have had this plant now for just a little over a year, about 7 mths ago it started to turn brown, yellow and spotty. I was told to cut off the affected leaves, and that seemed to help to some degree, but now it is worse and if i did that again, there would be noting left but the top.
It keeps growing, new leaves form, but then they turn like the rest. I was just wondering what is going on. It does get real warm in this room, and dry too, and most plants we can keep up on with the watering. But we are at a loss with this one.
Not sure how to get a starter off of this, but i am willing to try if i can get a healthy plant from it.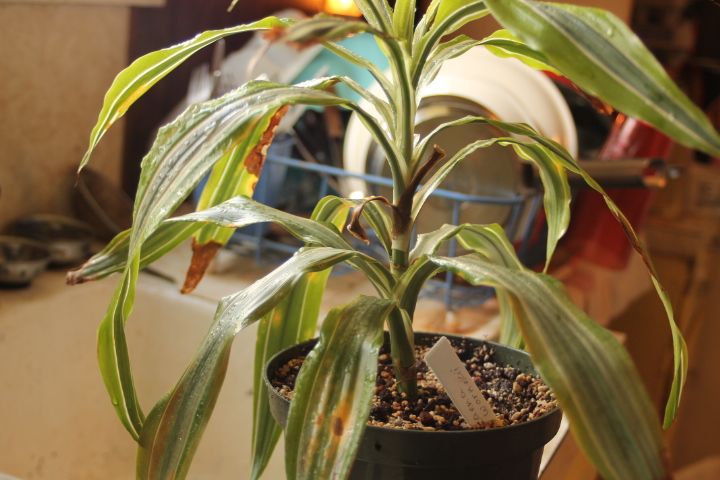 Any suggestions would be very much appreciated.
Thank you
Marjie
ps-- title is silly-- found out what it is-- lol-- too early for me i think ;)
This post was edited by Lamora on Mon, Feb 24, 14 at 10:23