Strange Spots on Bird of Paradise
modernInvestor
February 11, 2014
Hi,
About 8 months ago I purchased a large bird of paradise to place in my home. This is an indoor potted house plant that sits by the window.
Unfortunately, after about 1 month a red spider mite infestation began appearing. I treated this issue by wiping the plant down and introducing Bonide Systematic Granules Insect Control. It's been about 2 months and the Spider Mites appear to be gone.
However, recently on one of the leaves I have begun to notice strange, scabby looking brown spots. Much larger than the red spider mites. Upon closer examination it looks like a new infestation of a different type. However, I am not sure what it is. Pictures are attached.
Does anyone have any information on what exactly this is and why they are just appearing now after 8 months? How do I treat it?
Thanks!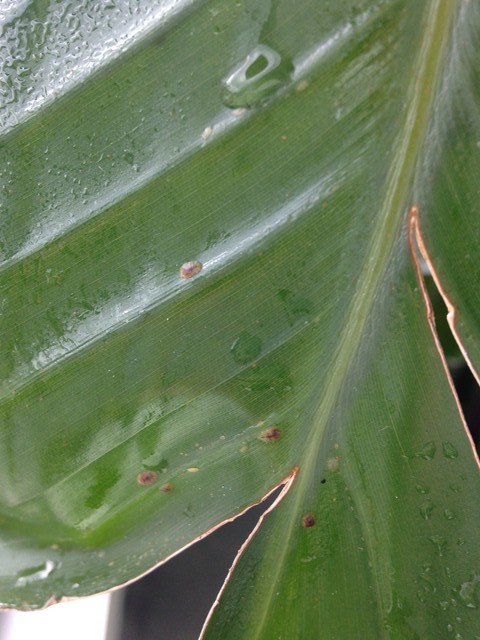 This post was edited by modernInvestor on Tue, Feb 11, 14 at 13:05