What is this plant and how do I care for it?
Hello,
I have had this plant for a while. I got it at Home Depot probably 2 years ago and for some reason it has been growing like crazy for the last few months. I originally put it in this class vase because I didn't expect it to grow much and I used to have some other pretty terrarium type things in there too. But lately I've had it in my office which gets no light, and it is taking off!
Now the stem to the right is bending over and risks breaking. I am not sure what this plant is, or how to separate it out or if I even should. Can anyone provide guidance?
Thank you!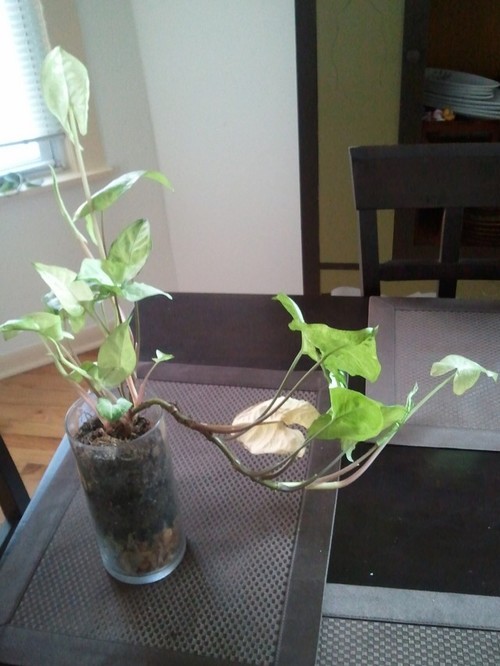 This post was edited by kamak on Sat, Feb 9, 13 at 18:04