Avocado and Pomegranate
crazytbone
February 15, 2011
Hi,
I've got two questions. Firstly, a couple of years ago, I sprouted an avocado pit, and managed to keep the plant alive. After seeing some other threads displaying lush and vibrant avocados, I started to get a bit jealous.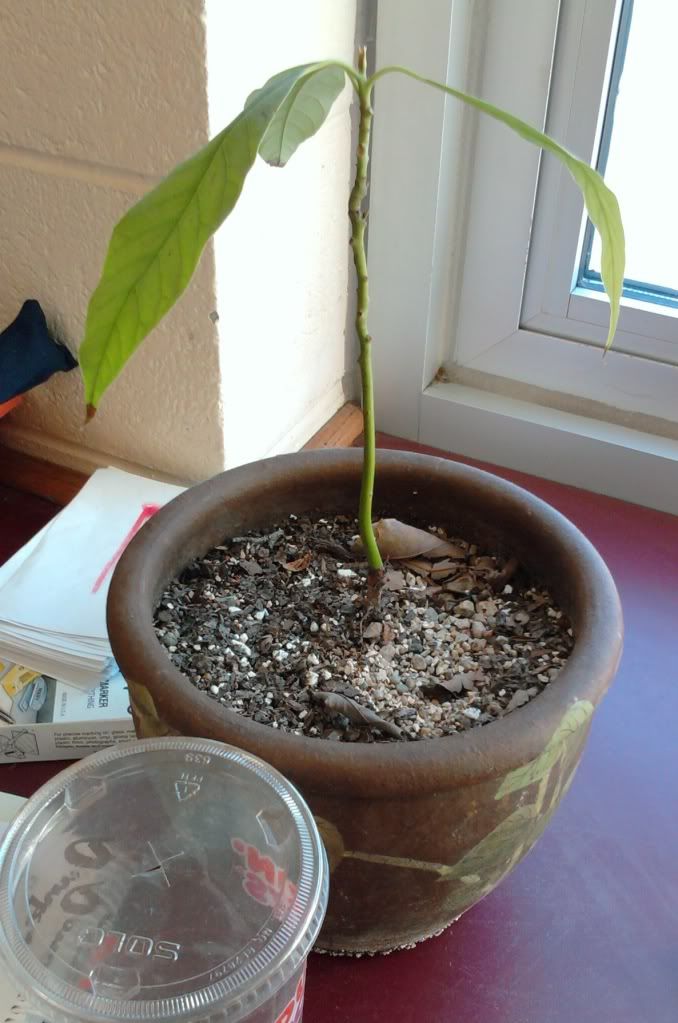 As you can see, my plant has 3 leaves, and looks rather sickly. It's growing in something close to Al's gritty mix. Should I cut it back?
Also, last year I decided to see if I could grow pomegranate seeds. Let me tell you, these must be weeds where they come from. I planted 60 seeds hoping for a 10% germination rate. I got a 100% germination rate (though despite my best effort to give them away, many have gone to the great beyond). I've got two left. One looks good, the other.....you don't want to know. The good looking one has these strange wiggly leaves. I took the best pictures I could today. What do you think?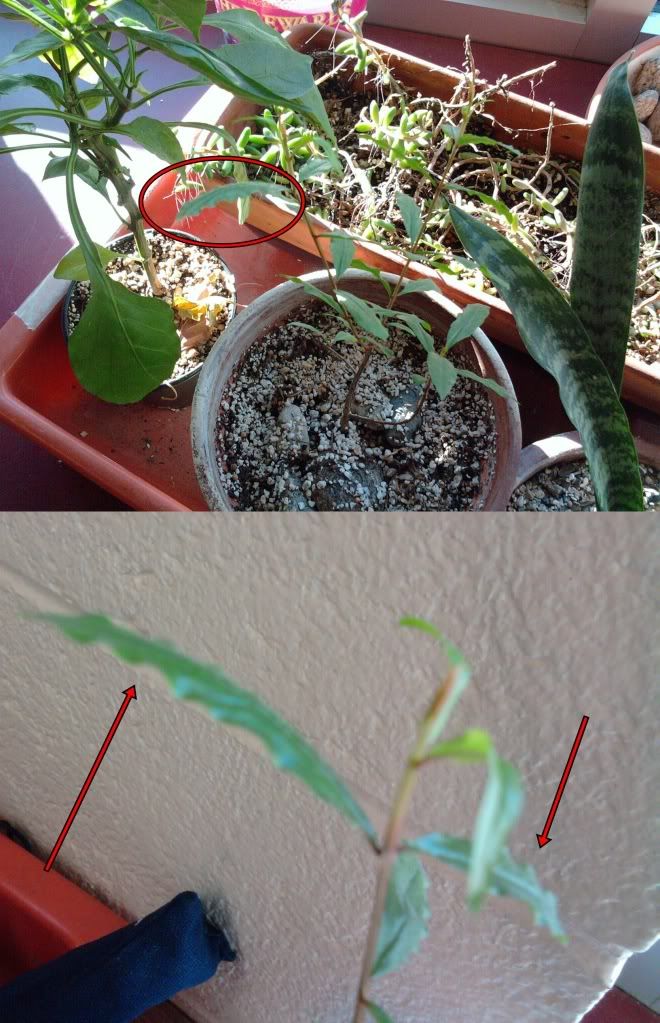 I marked them as best as I could. I have time release fertilizer in it as well, if that makes a difference.
Thanks in advance for your input.
- Al