Check out this new plant at Lowe's...
puglvr1
(9b central FL)
February 3, 2012
I was at Lowe's today and noticed they had pink poinsettia...or so I thought? But, actually its called "Pick me Pink" and they are selling/promoting it for Valentine's Day with a heart stick on the plant.
Below are the pictures I took at Lowe's...and after some research I found out this new plant is a cross between a Poinsettia and Euphorbia pulcherrima. At least I think its new? I've never seen these before today...is anyone familiar with this plant? Below is the info I found on the web as well.
It sure looks like poinsettia to me...Except I've never seen them sold in February! They are very pretty though!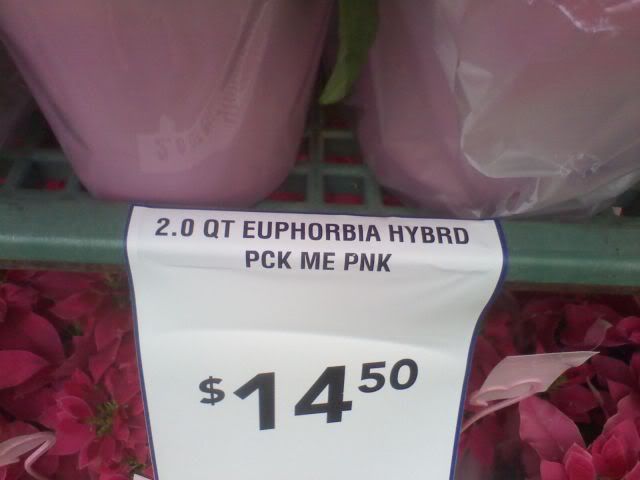 Here is a link that might be useful: Costa Farms...