Although small, another miracle Gardenia I wanted to share.. Pic
meyermike_1micha
(5)
February 28, 2011
I just wanted to share my gardenias with my friends here since my little one has popped two new flowers today!
I will also take another of my big one at work that is just starting to pop more flowers.
I did take pictures of it in the last couple of weeks, and this little one I just had to take pictures of tonight.
Thanks for looking. I only wish you could smell the fragrance so needed for me at this time of the year. Another miracle!
My big one at work with still many more blooms to come soon: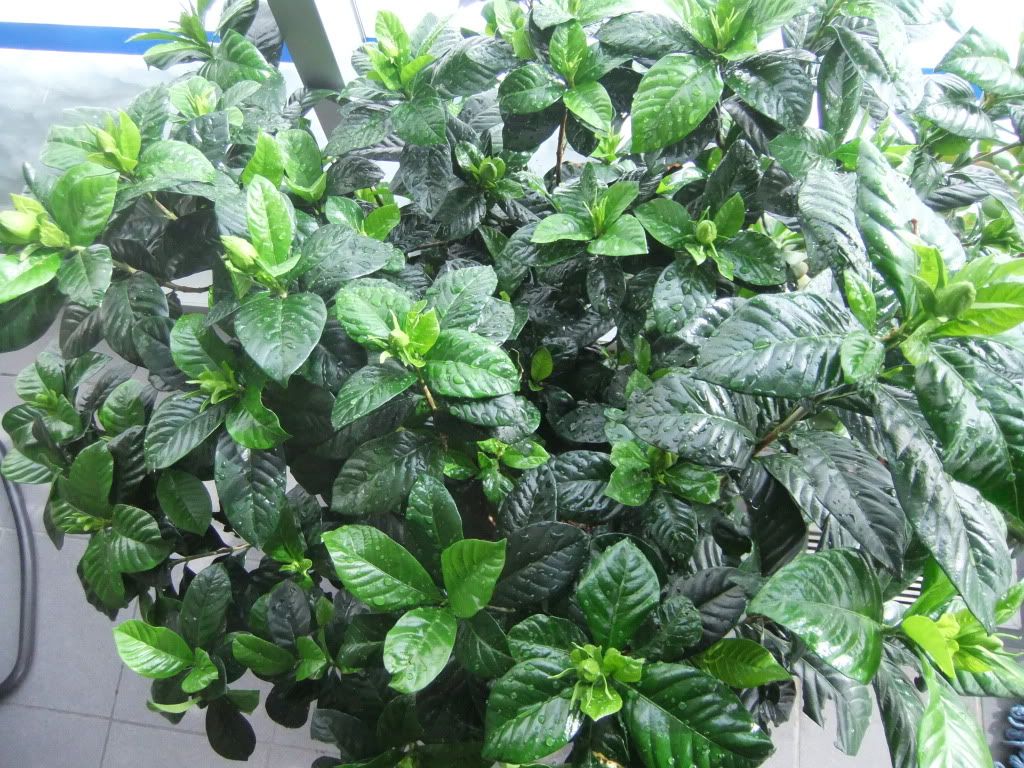 My little one that I trim back every summer just popping blooms:
My ORANGE tree is popping blooms too. I will post those tomorrow.
Thank you everyone and thanks for the secret to my success!
If you have any blooming plants with powerful fragrance, please share pics with us..:-)
Mike