Do you see the hitchhiker?
luvidaho_2010
(5/6)
February 27, 2012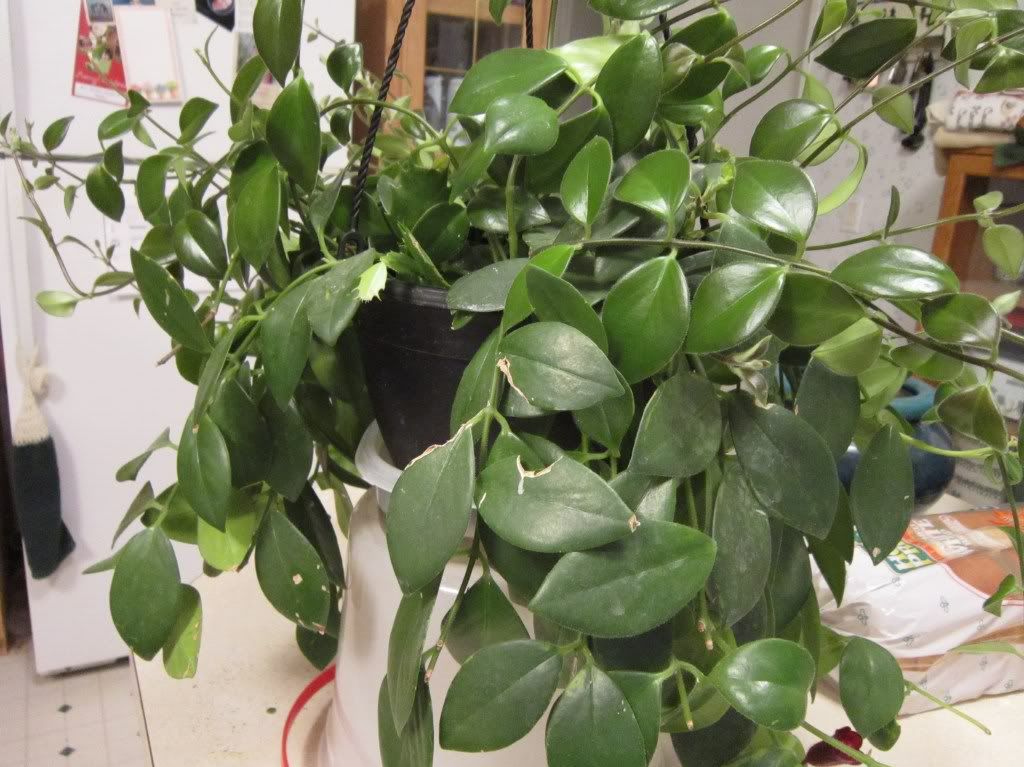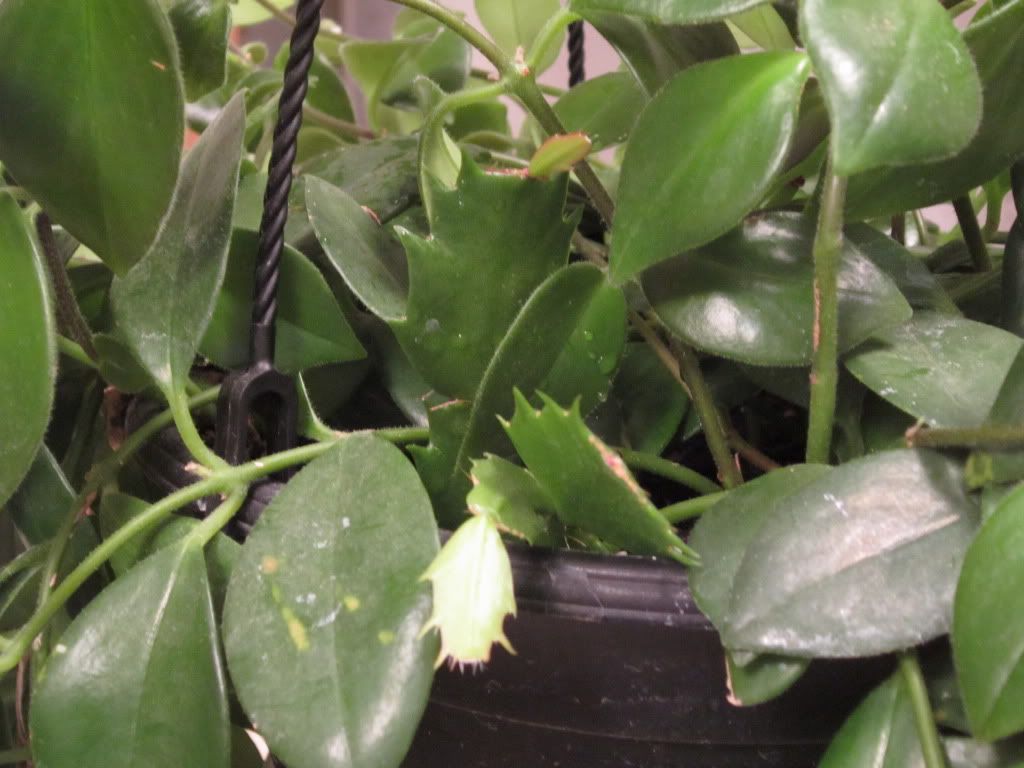 I bought this lipstick plant last fall at Walmart just before they turned off the heat in their plant area. It was pretty rough looking but has made a nice recovery, even has a few flowers right now.
When I got home with it I found a small segment of Thanksgiving cactus among the leaves when I was cleaning it up. I just stuck the segment into the soil just to see if it would root. I found new growth on the segment today so it must have rooted.
So do I now have a Thanksgiving lipstick cactus? LOL