It's nice to see my friends are back!
plantomaniac08
(8)
March 19, 2013
Each year for the last three years I've discovered Anoles outside on our patio, usually in my plants... The first year I discovered mounds of black stuff in my Hostas only to figure out after I dug it out by hand, that it was Anole poop! I've taken a couple indoors with me by mistake when bringing my Hoyas inside for the night.
It's always nice to see them return each year, I enjoy the company when I'm outside watering. I also find it funny to watch their behavior; one year after watering, one hopped up on one of my plants that I just watered and proceeded to lick the leaves; perhaps a silly thing to find interesting but I guess I'm a big animal person as well as a plant person.
Last week I noticed one hanging around my Hoyas (just put them outside, thank goodness for the warmer weather), seems I'll have to call him Mr. Brown, I have yet to see him turn green. Maybe he was green for St. Patrick'S Day and I missed it!
So he's not quite in my plants yet, but he'll be in my Hoyas before I know it!
Planto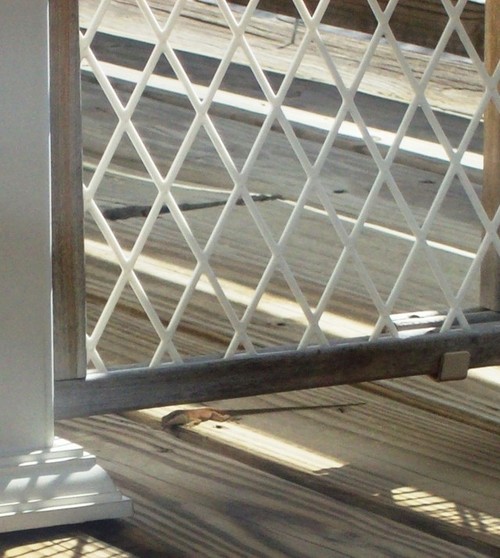 This post was edited by plantomaniac08 on Tue, Mar 19, 13 at 12:02