What could be causing this on streptocarpus?
I posted this question on the gesneriad forum, but it seems like no one visits there much.
I've only had this Strep for 1 month and this has just started happening to the two leaves. It sits right along side another strep that is doing just fine.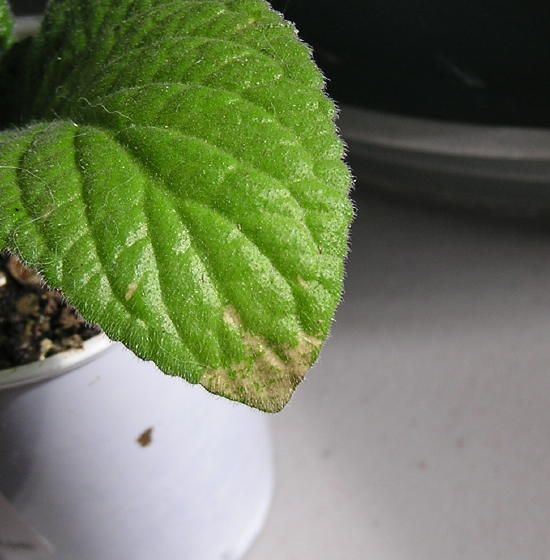 What do you think?