How do I care for an overgrown, didn't bloom poinsettia?
CrystalEyes
March 15, 2014
I got a tiny little poinsettia back in Dec of 2012 (see photo). Now a year and a half later the little monster is about 2-2.5 feet tall. I'm a complete plant novice, my only other plants are an aloe plant, and a teeny little cactus -- hardly high maintenance.
My issue isn't that it didn't bloom, but more so that it's gotten taller, but kinda empty in the middle and bottom. I've repotted it twice since getting it, it's in a like 8" pot now (I'll post a current picture soon). So my first question, is my pot too small? The leaves at the top of the plant are a beautiful green, but below them the leaves are light, usually turn yellow, and then fall off. So the taller it grows, the less bushy it looks. Why are the other leaves turning yellow and falling off? =(
Second, I know (now) I was supposed to prune it, but I didn't. And now I have no idea how much to cut off to get it down to size... or even how to cut a plant properly. My fear is that if I cut too much, there won't be enough for it to survive =(.
(And side question, how do I "prune" a plant? Can I use a sharp pair of scissors? Do I cut straight, or at an angle? Do I just cut off the leaves, or the actual thick branch?)
The plant is in the window of my apartment, so it gets decent light during day only. I tend to water it just when the leaves start to droop, should I water it more often? I used to, but I started having a problem with gnats so I cut back. Sorry for the barrage of questions...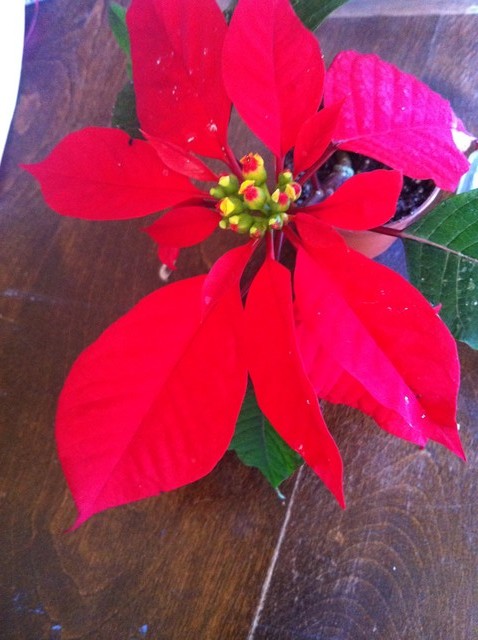 This post was edited by CrystalEyes on Sat, Mar 15, 14 at 19:05