Pilea "Moon Valley" pale/bleached leaves
wolfpup64
(8a TX)
March 14, 2013
I have this Pilea "Moon Valley" plant - It was a brilliant green when I first got it. Now only the new growth is green, all other leaves have taken on a pink/white coloration. While I think it's kinda neat looking, I wonder what is causing this..
I know Pilea likes bright indirect light, and humidity. I've read that too much sun can burn the leaves, but the legginess leaves me wondering..Is the loss of coloration due to too much or too little light? Not enough humidity? Chlorosis? Do I need to fertilize?
The colors changed while being kept by an East facing window, so now I've moved it to a South facing room away from the window. What is really the best place for it?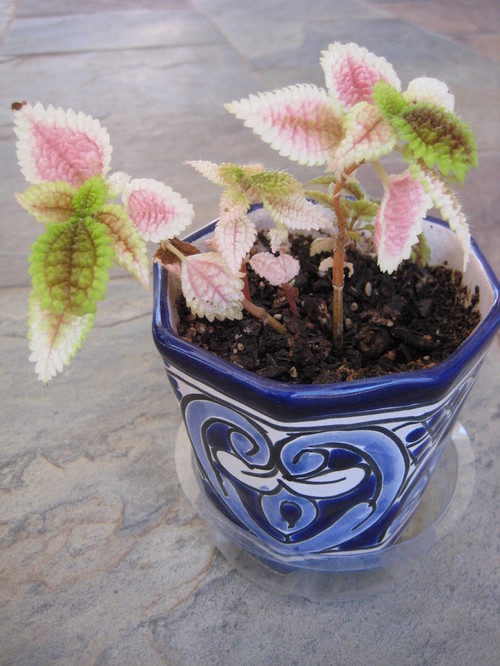 This post was edited by wolfpup64 on Thu, Mar 14, 13 at 20:38