Peace Lily Getting Ready For Spring HELP
soughtseven1035
April 1, 2014
Hey guys,
I bought my peace lily last fall and its about to be spring here in Zone 6. I was scared when my first yellow leaf died, but about 5 new shoots came up with new leaves, so it made me happy.
Recently though, I have 2 old large leaves that have been wilted and I was trying to figure out why. I noticed a new leaf forming between the two of them, which is most likely why they are dying.
This new leaf is sandwiched between the stems and growing a leaf in there. What do I do? Do I just wait until the leaf comes through and the old stems die off, or do I cut the stems off so the new leaf can have room to grow?
Pic attached.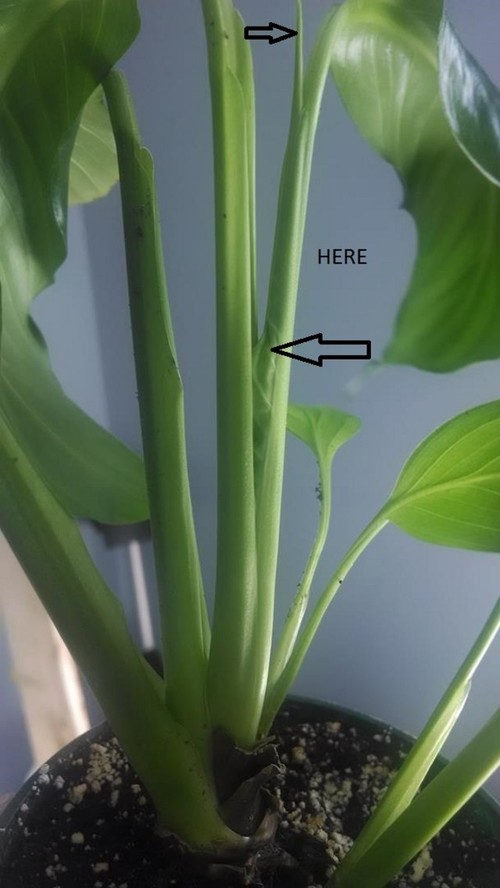 This post was edited by soughtseven1035 on Tue, Apr 1, 14 at 10:34