Droopy Pachira aquatica in 3:1:1
true_blue
(Mtl Can Zone 4b)
April 30, 2013
Hi,
Last year I planted our 7 year old pachira aquatica in Al's 1:1:1: mix.
The root system was pitiful, close to non-existent.
After the initial shock the plant responded well, and had more leaves sprouting out than I could ever remember. Thanks Al.
In the winter I gave it less water, every 3/4 days, as the top of the earth looked wet. It is in a North facing room, very bright and cool. There is no heating in the room. The temperature in winter hovers around 54- 59ðF.
From March I watered it daily.
The trunk is 3 feet tall. The first 2 feet is wooden, followed by a 10 inches green stem.
The leaves look beautiful and green.
My question:
Why are the leaves droopy?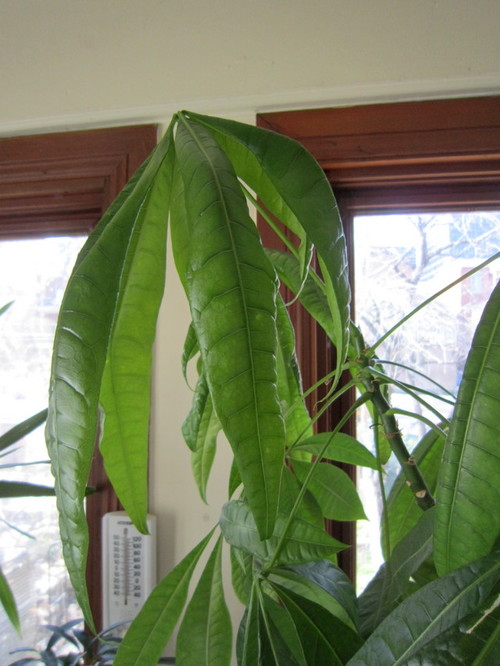 This post was edited by true-blue on Fri, Nov 1, 13 at 11:21