Is my spider plant a spider plant at all?!
Shenanigans_91
April 16, 2014
QUESTIONS! :)
1. Why do my runners stems have multiple growth on them? In all the pictures I see, they all just have one baby on the very end of the stem. As you can see in my pictures, there multiple...
2. Also, why are my runner stems not straight? Again, in all the pictures I see they are, but mine are kinked. Any ideas?
3. My runners stem has recently turned a light brown color. I watered it today, I'll see if that helps, but does anyone have an idea? Impending doom?!
Any help is appreciated. Thank you!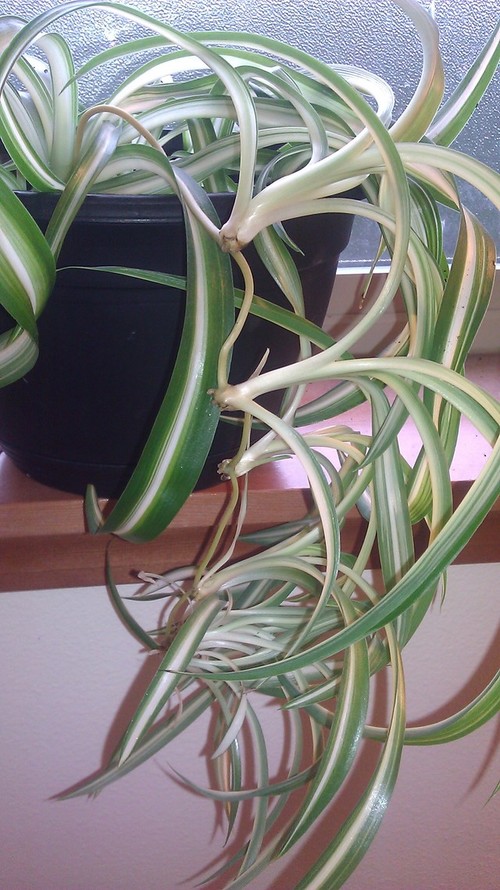 This post was edited by Shenanigans_91 on Wed, Apr 16, 14 at 15:14