First Post - Introduction (several photos inside)
markparsons435
(6b)
April 13, 2013
Hello everyone!
My name is Mark and I am newly divorced. My ex got custody of all my "children" (read plants haha) which included 6 different hoyas, which are my favorite: kerrii, carnosa f. compacta, archboldiana, kentiana varigated, retusa and wayetii - a Chinese Evergreen, Dracaena, Mother in Law's Tongue, Split Leaf Philodendron and my 2nd favorite the night blooming cereus .... although being single is refreshing, I am starting anew with all my plants.
A friend suggested your site so I can get to know some other plant loving people and get back in the swing of things.
I live in zone 6b.
I was able to walk away with 2 of my plants. A rubber tree plant and what I have always been told is a schefflera.
My new house is surrounded by woods and I have a large sun room. It has 6 very large windows and although it is called a sun room it doesn't get a LOT of sun due to the trees outside. However, I can't WAIT to get this room packed and make it my own tropical oasis.
I'm attaching pictures of the room to take suggestions of what to fill it with. Also, pictures of my rubber tree plant and the schefflera in case anyone has any tips of pointers for the care of these.
The rubber tree plant is actually 4 different plants in one container. I have had it about a year and thought about separating it out in to 4 different plants.
The schefflera I have also had about a year. When I first rescued it from a co-worker who was moving, it only had about 6 leaves on it. You can see how it has grown in the year but it is also bent and crooked.
Thanks for taking the time to read this and I look forward to reading all about your plants!!
The front room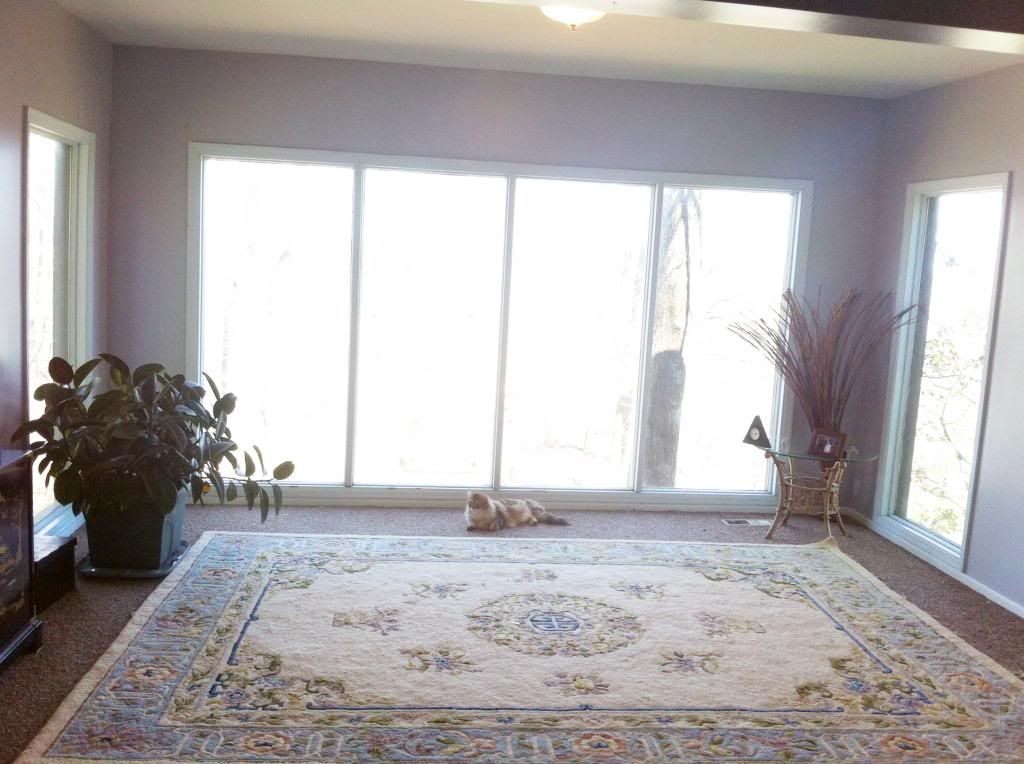 The dining room (excuse all the mess on the table)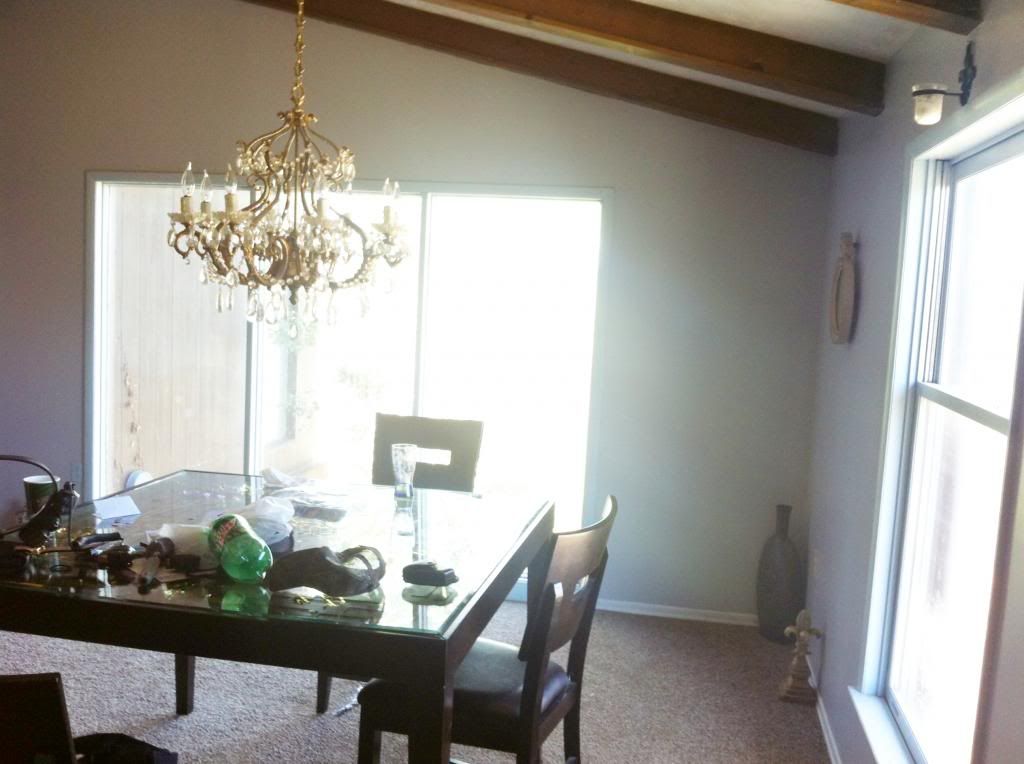 Another view of the dining room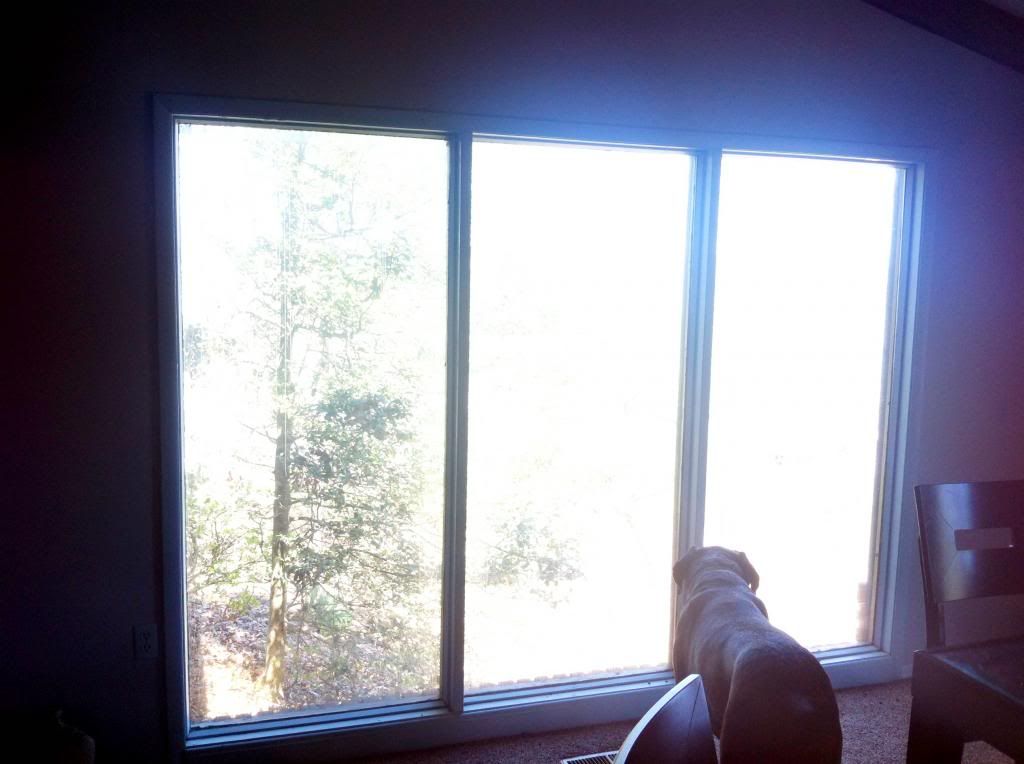 The rubber tree plant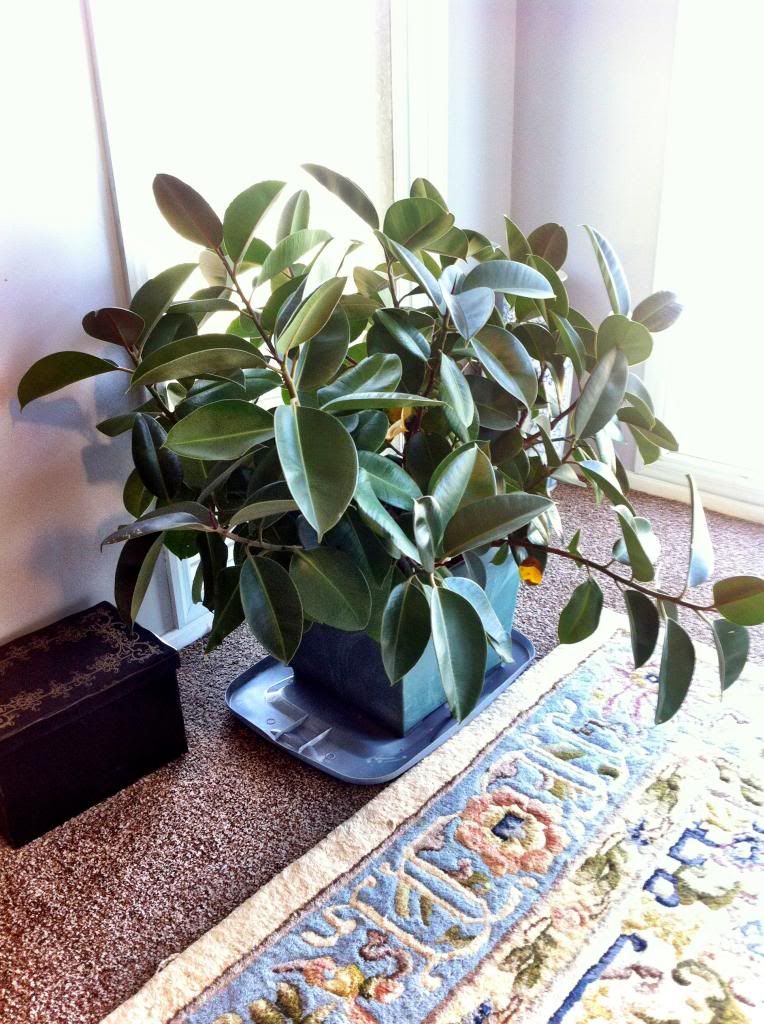 The schefflera