Tip for measuring amount of light
If you have an Android device you can download an app that will measure lux and lumens. I imagine Ipad would have the same thing but I cannot promise. My android will measure anything from 0 lux all the way to over 110,000 lux and it 'seems' quite accurate though I have nothing to compare to.
I've been walking around the house measuring in corners, and here and there, to get a better idea of how much light is actually getting there and it's a big help. I was always curious what kinda light gets behind the balconies shadow outside, and now I know. Its about 4000-8000 lux, which is fine for a lot of low light tropicals. I wouldn't have any idea without this reading. Its just too much of a guess to me. One corner I thought might be too dim for a plant was infact bright enough (2500 - 3500 lux in afternoon sun), so I put my Monstra (pic below. measured at 2430 lux at time of picture) there and it seems happy. Another corner I thought would be adequate was not nearly bright enough (350 - 450 lux). It's a difference of almost 10x but by eye I couldn't tell. This comes in so handy!
Just search in your app store for 'lux' or 'lumens' and you'll find a few to play around with.
Hope this helps!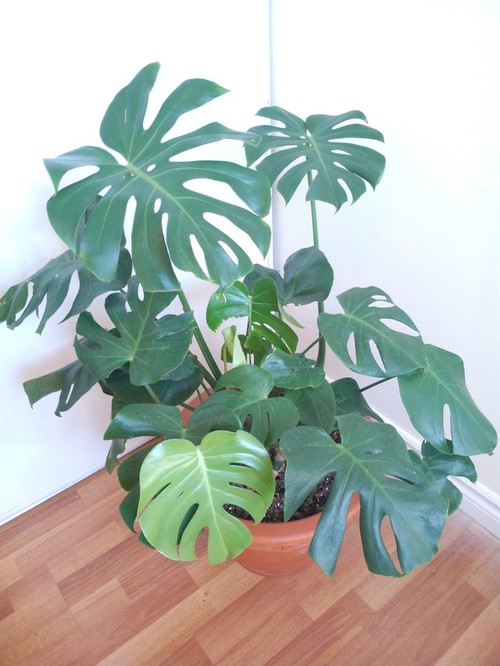 This post was edited by bedtime on Sun, Apr 21, 13 at 16:40