Repotting my Aloe?
Hey guys, I've come to like this forum. Finally sharing my plants and concerns therein, is very helpful.
Any-who, some of you may recognize this aloe from my previous posts, but I've been wanting to transplant it for the past 10 months.At that time, my friends cat had broken the first few leaves down the rosette, so I cut them off completely to maintain the more appealing upright leaf appearance. But this of course exposes the main stem, and, in my opinion, makes it look less appealing. I'd rather the leaves start just above the soil (so they don't rot against the wet soil?)
So, should I repot it? If so, how do I make sure I don't break, or kill those junior aloe's in the process? Can I just lightly peel their roots from the root ball? I don't think I can just plant them with the mother plant as is, as they're below the level I want to burry?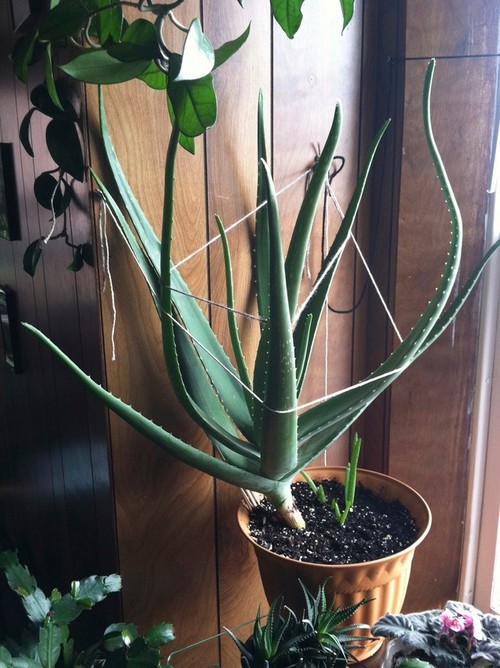 This post was edited by Dacocoa on Mon, Apr 8, 13 at 17:52