Mottled yellow leaves on pole beans (pics)
alisande
(Zone 4b)
August 4, 2010
My pole beans (Kentucky Wonder and Fortex) look mostly good and are beginning to flower. My concern is these yellow leaves, mostly on the lower portion of the plants. What's going on? Do my plants need something?
Thanks!
Here's how the plants look overall: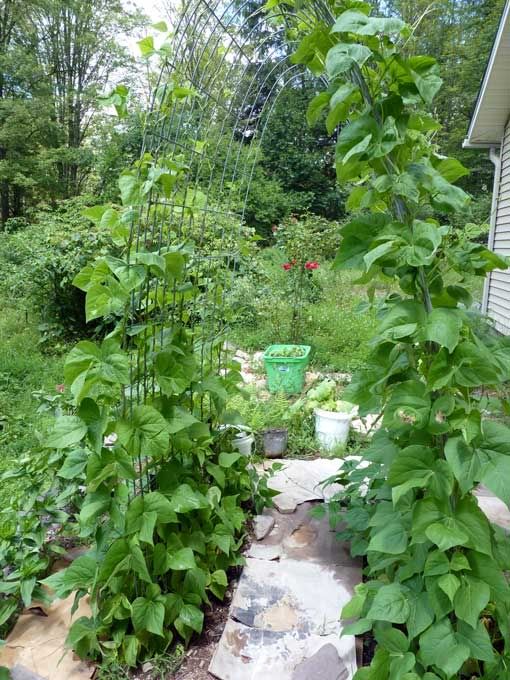 Oh, and while I'm at it, these pole beans are growing in a container. They look fairly healthy, but I'm getting quite a bit of "crisping" on some of the leaves. Any ideas? Thanks!