Addicted to House Plants :)
Hey, I've only posted on this site once or twice, and since, have just been obsessing over my plants. For the past 9 years, I've been growing houseplants in massive numbers. I got my first plant from my father, which was a Sago Palm. I'm not generally picky about the houseplants I like. I do prefer vines and tropical plants though. What are your favorite house plants? What do you have best luck with? Who else has an army of house plants?!!
One Plant Stand right of my bed!
Bottom Shelf, Left to Right: Angel Wing Begonia, Variegated Rubber Tree plant, Easter Cactus
Middle Shelf: Various Newly rooted holiday cactus.
Top Shelf, Left to Right: Thanksgiving Cactus, Swedish Ivy.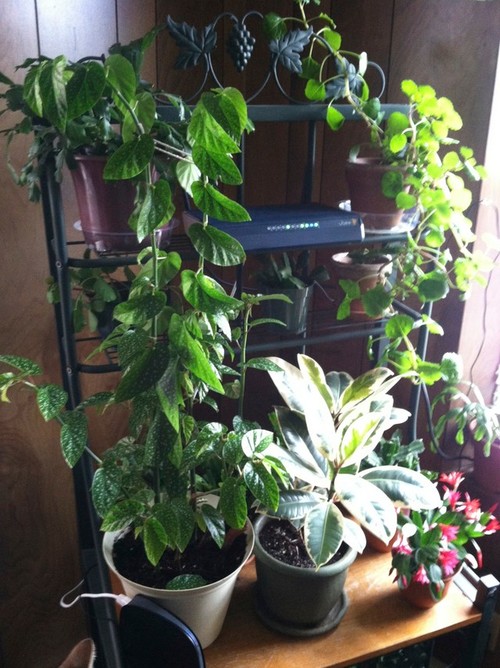 This post was edited by Dacocoa on Sun, Apr 7, 13 at 20:29