Tomatoes decimated! Help with Diagnosis?
Brian_Knight
(Plant 6b Building Zone4)
August 11, 2014
This problem has gotten worse over the years and I suspect a soil borne virus? The potted plant is doing better than last years but still seems to be getting infected.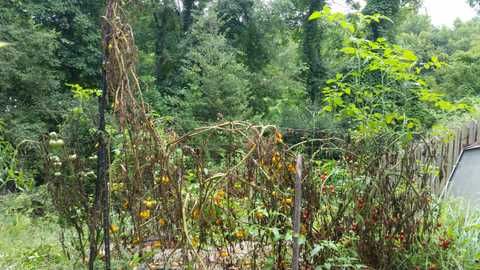 Yellow Pear and Cherry in ground. After great vegetative growth they lose their bottom leaves up, very quickly after starting to fruit.
This one in a 4ish-1-1 mix in 20 gallon smartpot was labeled black cherry but it seems like its crossed with a striped variety. Its been doing better than the ones in the ground but seems to be getting infected too.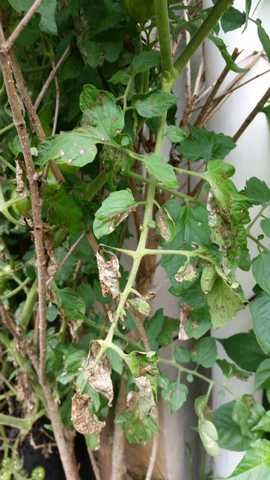 Overdue for a soil test in the garden and would like to implement things now to improve for next year. Plenty of OM and suspect it might be too much. Any good ideas and/or related threads is much appreciated!