Small Spider Plant @ Lowe's
tisha_
(z7 OKC)
May 6, 2008
I just wanted to share my cute little find.
I went to Lowe's last week and saw a whole rack full of spider plants in little tiny 4" pots with HUGE roots all over the place and most of them had bunches of babies on them too.
Anyway, I had to recue one. They were all beyond rootbound. Like, the roots were so far out the holes in the pots, that most of them couldn't even sit upright. It was sad.
Anyway, I repotted it and hung it under the bar area outside in the back yard. It's doing great!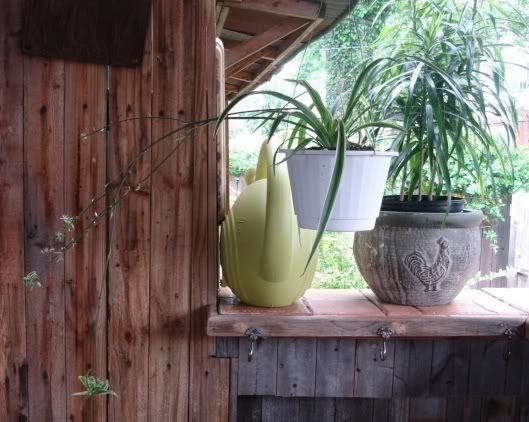 Ooh, also, what kind of Dracaena is that back there behind it? I never can remember proper names.
Thanks!