Insect ID Please
davemichigan
(zone 6a (SE Michigan))
May 9, 2010
Hi, do you know what kind of insect these are? I want to do some treatment, but I don't what they are. Are they white flies? But they don't see to fly at all.
They came from a gardenia bonsai that I was given, but now they seem to have spreaded to my African Violets.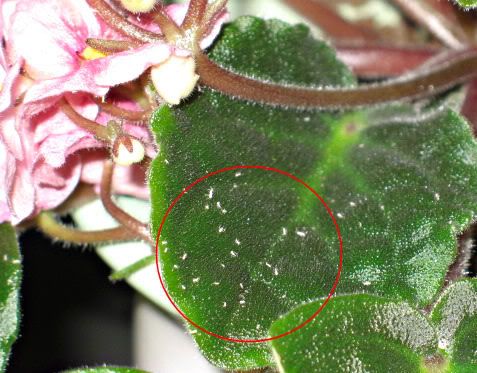 The white stuffs on the front leaves are not there. They are just reflections because of the flash.
Many thanks in advance!