Well, Hallelujah!
I had just about given up on propagating this ZZ plant, but yesterday I went to check if it needed water and...Low and Behold - a shoot! Hubby brought home two cutting from his office in July 2011. I planted the two cuttings and, just for fun, thought I'd try to grow a plant from a couple of the leaves.
Man, I thought cactus plants were slow growers, but this ZZ takes the cake! Took 22 MONTHS!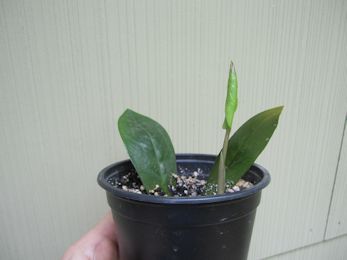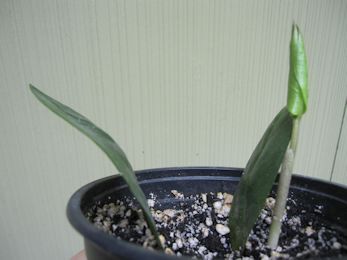 P.S. The 2 stem cuttings have still done nothing.