ficus lyrata brown spots, root problem
I hope someone has time to give me some guidance on 4 ficus lyrata that I have. I just bought them 3 weeks ago and I have them in my very sunny foyer trying to transition them to the lower light that they will have inside my house. I bought them from Home Depot and there are 2 about 5 feet tall and 2 about 2.5 feet tall. I have a few concerns:
1. They were beautiful and almost all green when I first got them but I'm starting to notice that the tips of some of the lower leaves are turning brown. Could this be low light (they are in front of west facing windows) or a watering issue? Pic below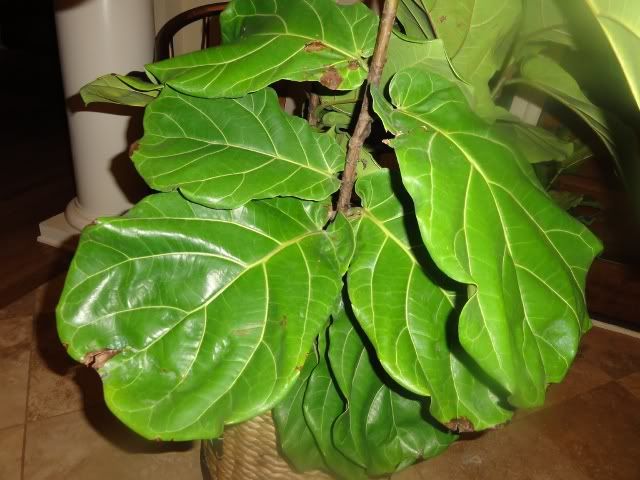 2. There are some roots on top of the soil of one the larger trees and the same size small roots growing through the holes on the bottom of the plastic container. Here's a pic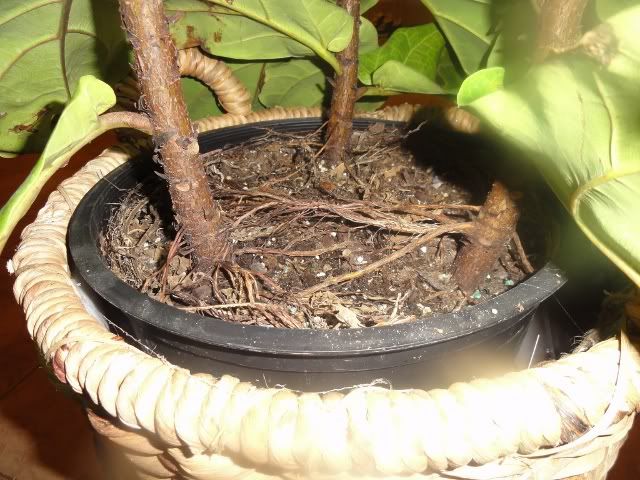 Do I need to repot? I read that repotting shouldn't be done too soon after bringing home but does this indicate that I should go ahead?
3. I'm noticing reddish brown spots on each new developing leaf of the smaller trees. Here's a pic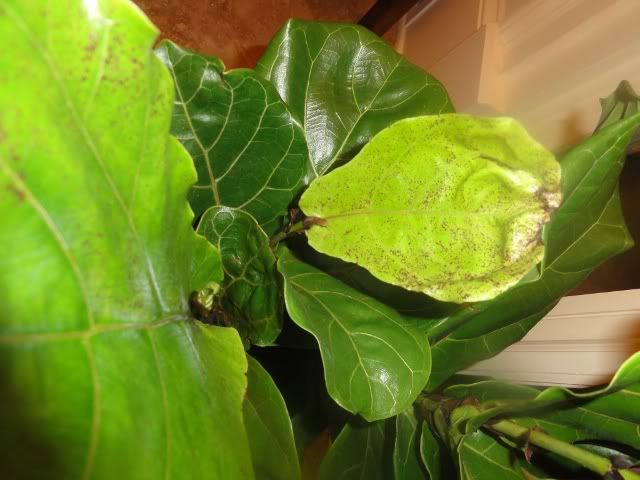 I'm not noticing it on the new leaves of the larger trees. Does anyone have an idea of what may be causing this?
4. I want to make the trees less shrub like and more tree like. Can I just pull off the lower leaves to do this or is there a better way? Is this an OK time to do this or should I wait a little? Here's a pic of one of the larger trees.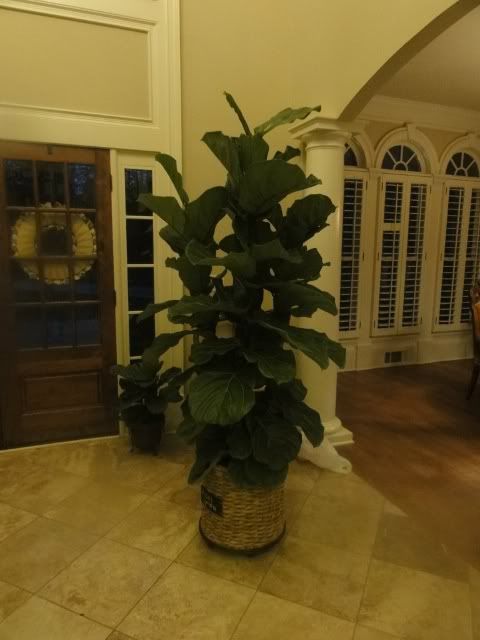 Each tree has 3 independent trunks.
I love these trees, they are the first house plants that I have been interested in putting serious work into. I'd like to do whatever I can to make sure that they thrive.
Thanks in advance!