Just because it's cool...
Have been growing it for few yrs...has really cool stem. In Europe they call it 'viper plant'. Others call it 'skunk plant'. (I know it is aroid-just not sure exactly which one).
Never had one blooming, I was giving more mature plants away & got stuck with very young ones. This time I will be more patient, hopefully it will bloom & will be able to ID it.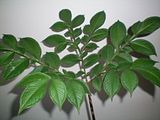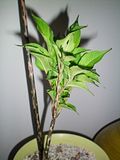 Rina