New cultivars you tried - Success Stories Only
Creek-side
(5)
August 24, 2013
Thread to share reviews and pictures of new things you grew this year which you would recommend.
Apollo broccoli from Territorial Seed Company.
This stuff worked exactly as advertised. Each of my plants produced one smaller than normal broccoli shoot, and all have been producing "broccolini' style shoots for three weeks now, and showing no signs of stopping. This is a winner.
The picture is of one of my nine plants. Can you see the visitor?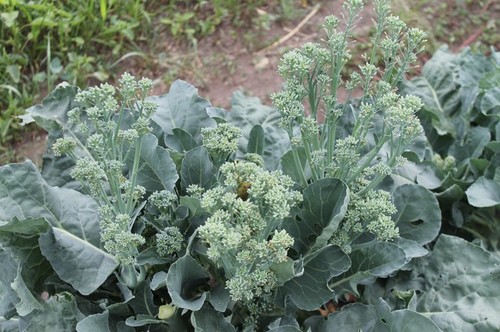 This post was edited by Creek-side on Sat, Aug 24, 13 at 19:42