An Amazing Begonia Development!
pirate_girl
(Zone7 NYC)
June 3, 2011
Hi All,
I recently had a strange thing happen. I suppose I should post it at Begonia Forum too, but check this out.
This was a leaf I got a my local Indoor Gardening Society, which I planned to propagate. Until I could get to pot it up, I popped it into the top of a bottle of water.
A pretty big leaf to start.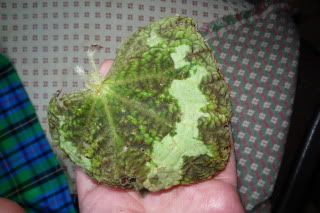 Look what's happened: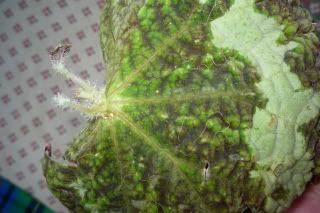 Can you see it's sprouting leaves sort of 'out the top of its head', in the manner of a Tolmeia?
Who knew Begonias did this? Sort of bizarre & very cool too?
Here's a different angle & maybe better contrast.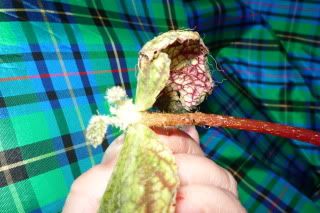 I don't even have an ID for the leaves, but think I can go back & get one.
Now I'm wondering how to proceed: either leaving it as it for a while; OR potting it up Hydro, in a netted pot w/ some Leca stones.
Opinions anyone?