Schefflera pruning advice
Hello all,
I've got two scheffleras right now and I'm wondering if anyone has any advice on how long to best prune them.
My first one was given to me and I neglected it a little (last August) causing it to get pretty weak. I cut the top off thinking that it would help strengthen the plant which didn't seem to be supporting its weight that well. It did strengthen the base and started new growth. Is this one basically going to become a tree? Or is the other option trimming it and keeping it as is? What would you suggest to make this one bush-like?
Here are a couple of pics: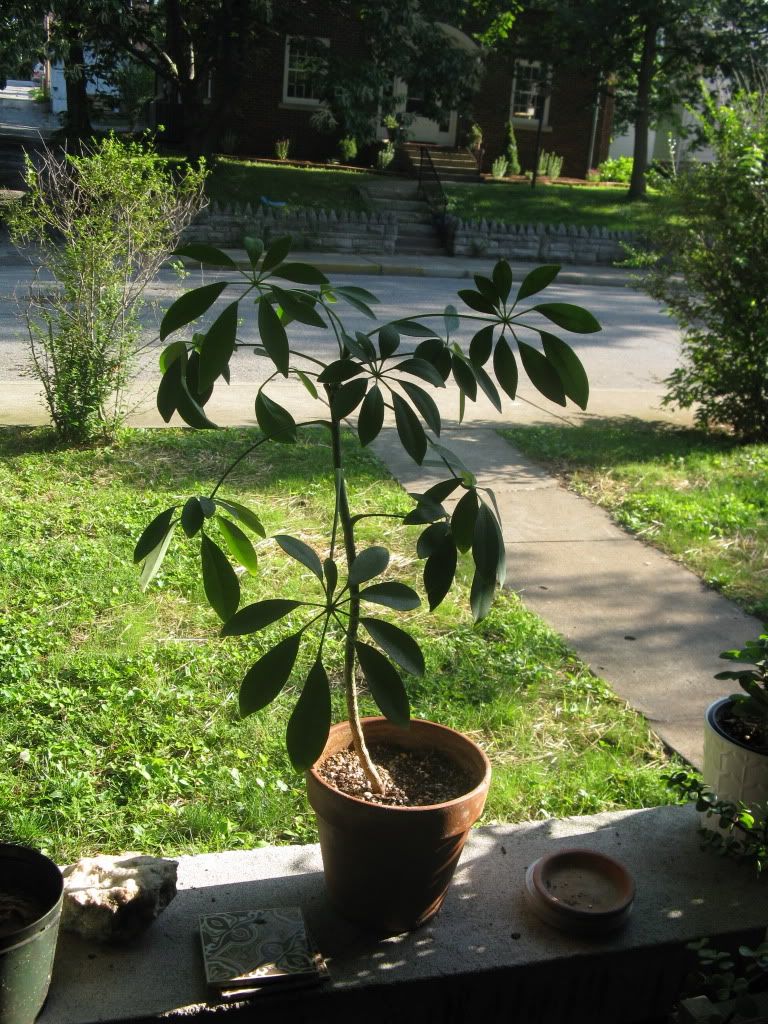 This next one I'm pretty proud of. Between my wife and I, I'm the plant-nut but this was the one she specifically wanted. I've had it for a year and it's always been great. Given it's pot size now, what do you think it'll turn into? I'd like to keep it relatively green and bushy, but I don't want it too small either...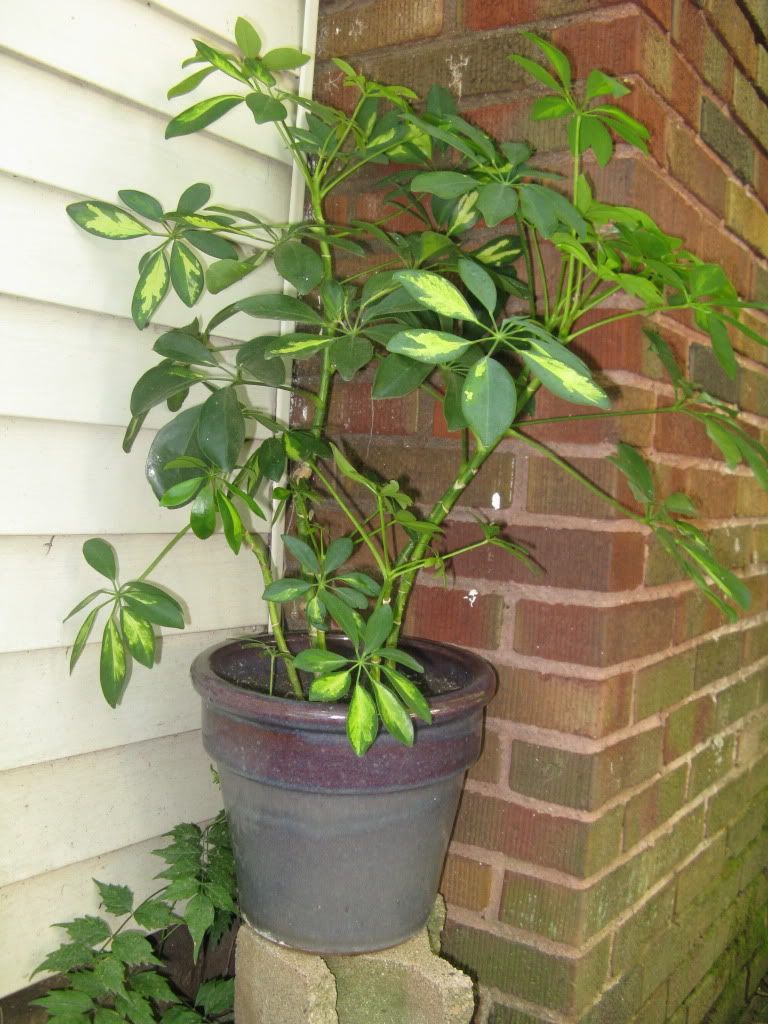 I've stripped the lower leaves in order to strengthen the trunks:
Thoughts? Advice?