Pics of my New Babies!
Hi all, I hope your Summer is bringing good things to you.. :)
Look at what Somebody sent me! They have since had the names put on them. I was getting 2 confused, but now all my plants have ID on them--lol-- will never know how you all remember so many names of plants! I envy that.
But this is what she sent me. So far- so good.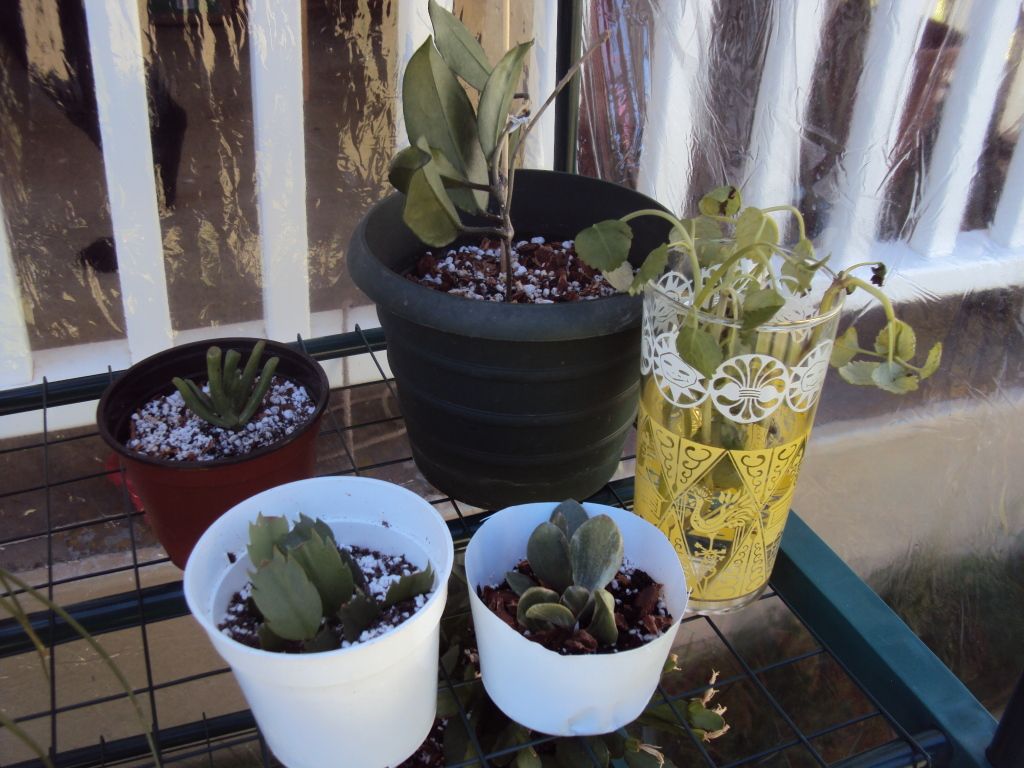 This is my little green house-- like I said, small but nice for what I need it for. It isn't in the sun tho. That was just for the pic.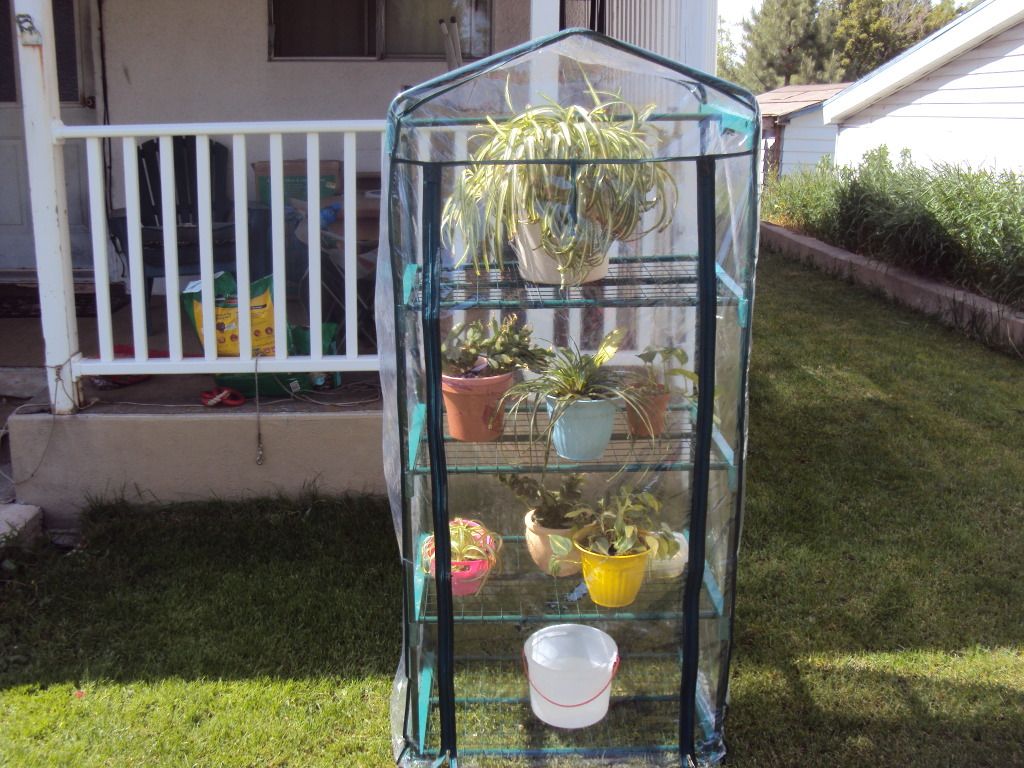 I need to take out a rack for my spider plant for this tho, she is too tall for it. But we worked it out- lol. She is doing much better now. ;)
Anyway-- my new babies are doing good for what I had for them.
Thanks "J" so much.. :)
Mom to a few more plants
Marjie