Philodendron 'Showboat' care?
flowerpottipper
June 12, 2012
I found this beautiful plant at a local store a few weeks ago, and just had to have it for my collection and it was only $12 for such a huge plant. When I was walking out of the store I had four women stop me and asked where I found it, but it was the only one I saw. Anyways...the sticker on the pot (no tag) just said Philodendron 'Showboat'...and I can't find very much information on care for it online. Actually I don't have much experience in care for philos at all, the only other one I own is 'Orange Prince', which is brand new also (found it at lowes for $5 and it was too neat looking to pass up also).
How would you guys care for this plant?? Watering? humidity? light? fertilizer? all that fun stuff.It defiently needs some working on.
Thank you
-FPT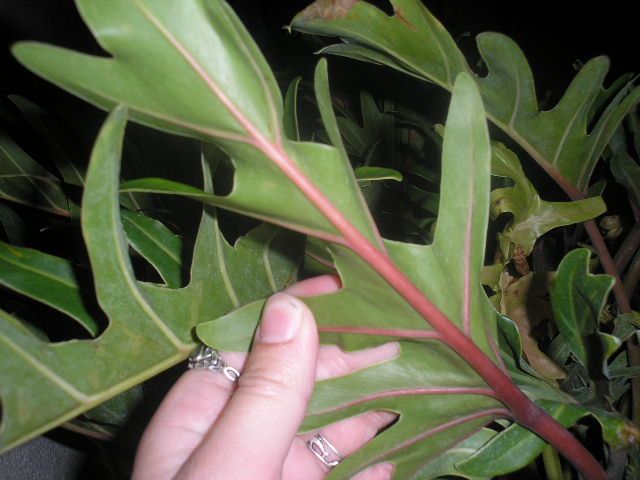 p.s. It's still in it's original pot, I just have it sitting in another nicer looking pot for the time being.