when to repot a cutting from perlite to "adult" mix
I picked up this broken-off little guy (ficus benjamina?) off the floor of Home Depot two months ago and put it into perlite. When is the optimal time to move it to a normal mix - which will most likely be gritty mix unless you guys tell me the 511 mix is better - I have both. Probably both the size of the rooted cutting and the season should be factors. Shall I do it now or wait till spring/summer or wait till it reaches a certain height or number of leaves?
This is how it looks now.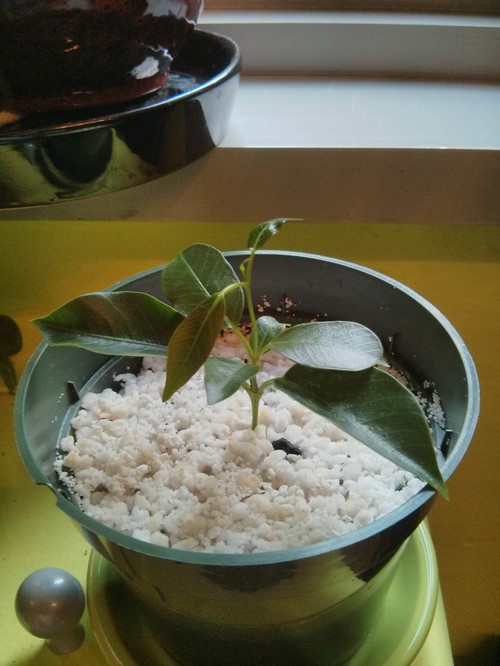 This post was edited by greentoe357 on Sat, Jul 27, 13 at 1:35