Ficus in a Pot - How to Prune to grow tall?
Hello!
First of all thanks for accepting me in this wonderful forum!
I found information here about how to prune a ficus tree and sometime ago I tried a method that was to prune it by thirds (upper 1/3, middle 1/3, lower 1/3) but the results weren't the expected.
What I would like is to encourage the tree to grow taller instead of wider (develop the two main stems).
Could you tell me how to prune it in order to achieve that?
Thanks in advance! :)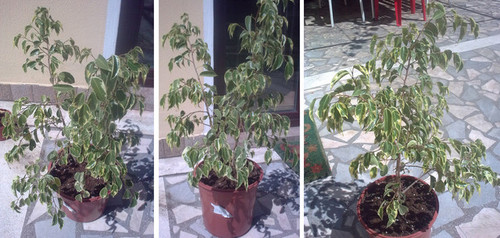 This post was edited by Johy on Mon, Jul 21, 14 at 9:48