solar lamp post
linjon zone 5
(5)
January 22, 2014
I have been lurking on this site for awhile and thought it was time for me to show one of the projects I have been working on. My husband brought me the center post from inside a water heater. He suggested that I use it to put a bird house on it or make something for our garden.
I decided to paint it black and glued a solar light in the top of it. I also had my husband drill three holes in the top of it so I could hang things from it. I haven't decided whether to decorate the bottom or not. I am thinking of glass 1/2 stones around the bottom. This will go out into the garden to mark a pathway by our gazebo.
I have a second one that you can see in the background. I am not sure what I want to do with that one, still thinking on it. Would like ideas of what to do with the second one and maybe how to decorate the bottom of the first one.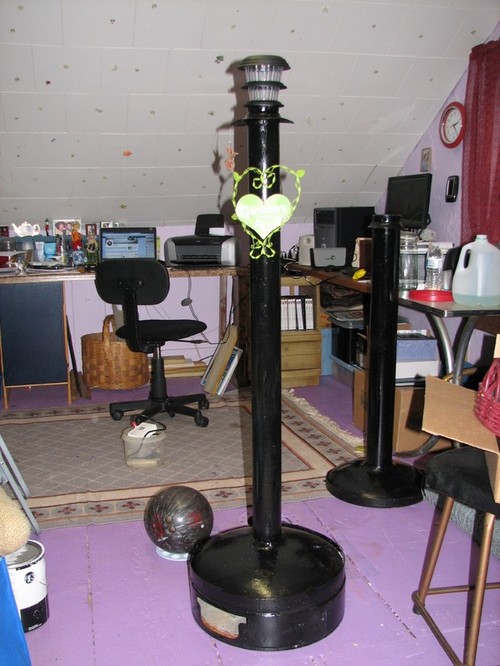 This post was edited by linjon on Wed, Jan 22, 14 at 16:27