'Log Birdhouses' from recycled materials
jeannespines
January 13, 2012
DH saw a pattern for a small log birdhouse ...about 8x8x6 ...& he cut down some old barnwood for these. We don't have much metal lying around but he found an old piece for this...added some roofing nails & wire to hang it...I just used polyurthene on this one.
The other one I stained & we added a 'green roof' from very old 'shutters' we found in a dilapilated barn a couple yrs ago...broken & dirty...DH cut them & they make a great log house roof! I dug thru my 'junk stash' & found this hinge 'pin'...to add to it...thought it looked like a 'light post' in the distance like when we used to come in from the lake in the evening & see the light in front of DH's parent's cabin. Made me smile!
TFLookin'! Jeanne S.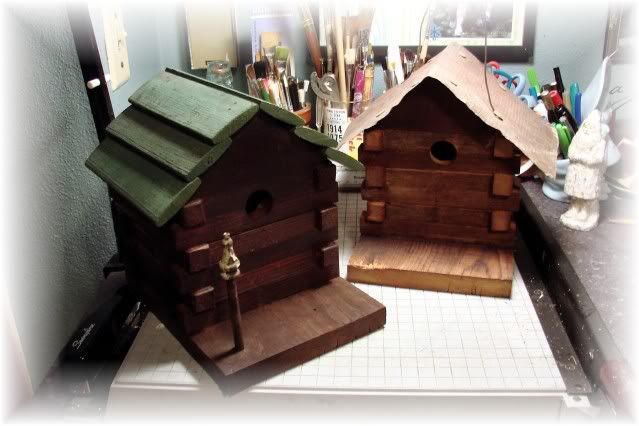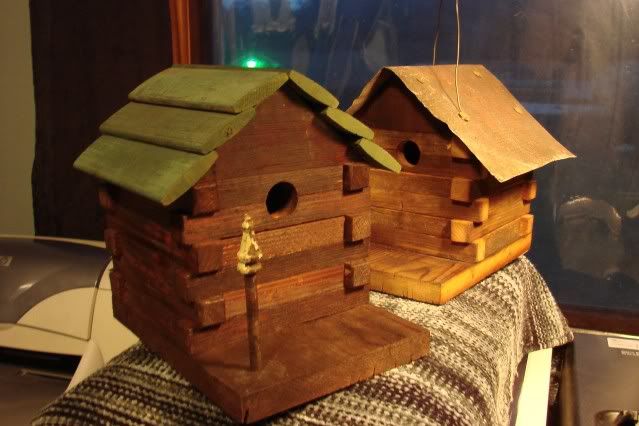 Cold & snowy here in IA ...would be nice to be cuddled up in front of a fire in one of these log birdhses! ;-)