Monstera...!
greenman28 NorCal 7b/8a
July 15, 2010
No room for this Monster under the bed! ;)
I don't typically post pictures of this plant, but I'm enjoying the massive growth this year.
The plant itself sits in one spot in the house, and I turn it completely when the foliage begins to lean.
This is the second growth spurt since Spring.
The plant doesn't photograph well, either...
But here's the largest of the new leaves I wanted to share: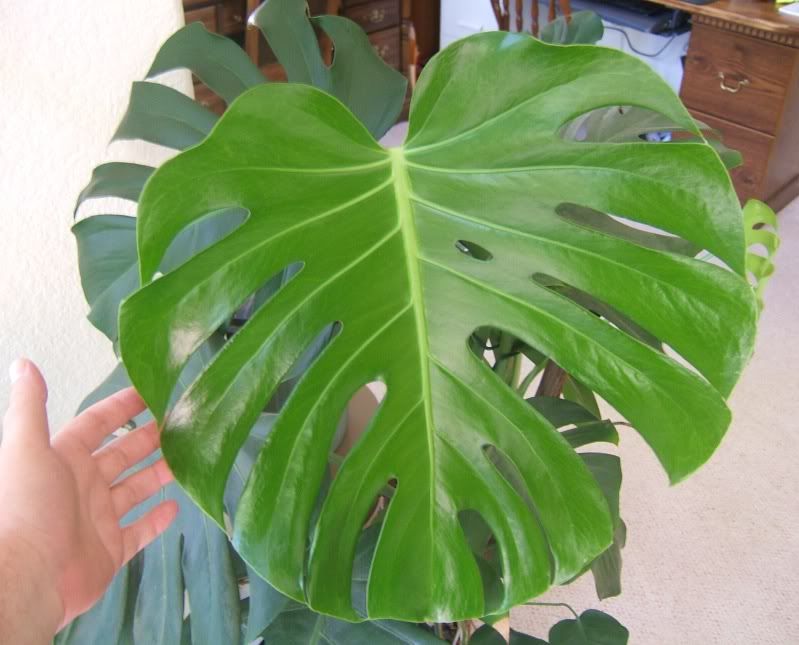 Josh