avocado tree
littlewinglevity
July 8, 2014
Hi :)
I started growing an avocado tree from a pit about six-seven weeks ago. I live in Israel so it's super hot out every day and my plant seems to be doing really well. It grows fast and big and I even started another one a few days ago (and he already has a small root).
thing is- I read I should cut back my plant.. "pinching and pruning" they call it, so he has more leaves. However, most videos were posted from other countries and their plants seem to be taller and have fewer leaves than mine. My tiny tree is still about 10cm tall and has plenty of large leaves and more growing from the stem every day! Should I still pinch and prune?! Or should I leave him alone?! Also should I plant him in soil already or wait a little longer? most sites say I should wait until he's taller and has more roots..
I really want him to do well. He is the first plant I've ever tried growing so any help will be great :)
Thanks in advance!
Oh and I added a picture so you can see how he's doing ^_^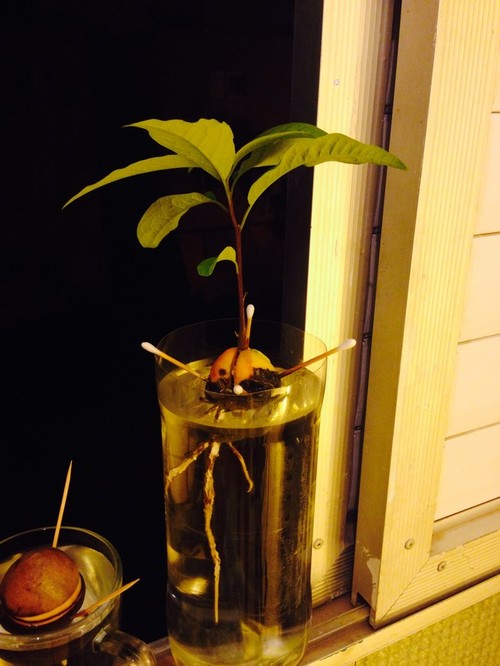 This post was edited by littlewinglevity on Tue, Jul 8, 14 at 21:33