Lady Bugs & a Bumble Bee
mommyandme2
February 16, 2012
I bought this "item" at a GW store for 75 cents.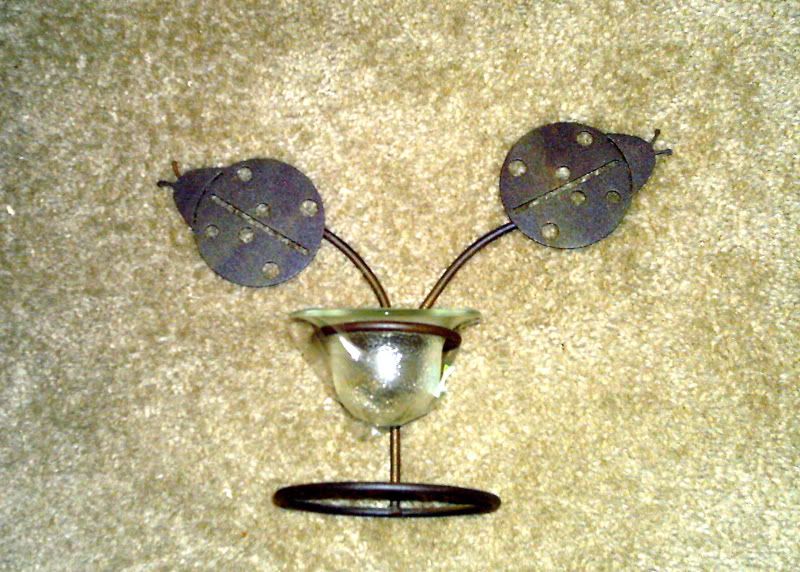 I have no idea what it is supposed to be. The glass jar is tiny and has no drainage so you can't grow a plant in it. The glass jar is round on the bottom so you can't set a votive candle in it. It's a strange looking piece, but I bought it for the lady bugs. I had to cut them off with a bolt cutter. Here they are all dressed up.
Take another look at the first picture & imagine it without the glass jar & the lady bugs. I laid it on its side & I saw the beginnings of a bumble bee. I attached some strips of aluminum flashing to form the rear end, covered the body with black & yellow wires and created some wings. I added a couple of beads where the lady bugs used to be. The face is the bottom of a soda can. I attached orange beads for eyes. Unfortunately, they don't really show up on the black face. When I find beads that I think will work better, I'll replace them. Here is the finished bumble bee.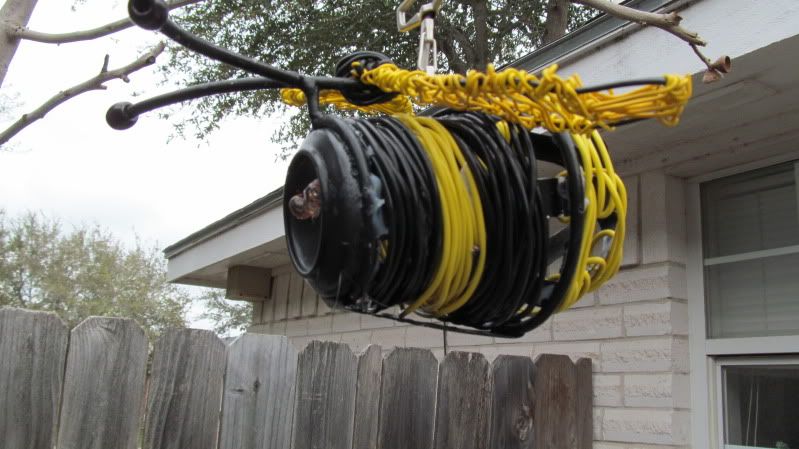 It's not the best picture, I'm afraid, but I think you'll get the idea.
--- Laura