dying peace lily?
first of all i'm not sure if this is a peace lily. but from what i've been able to google i think it is. 2nd of all, it needs help. :(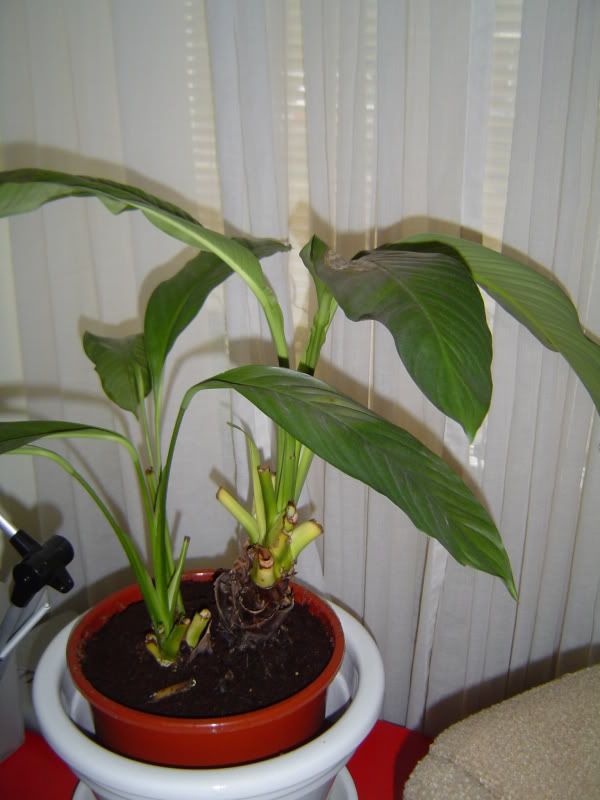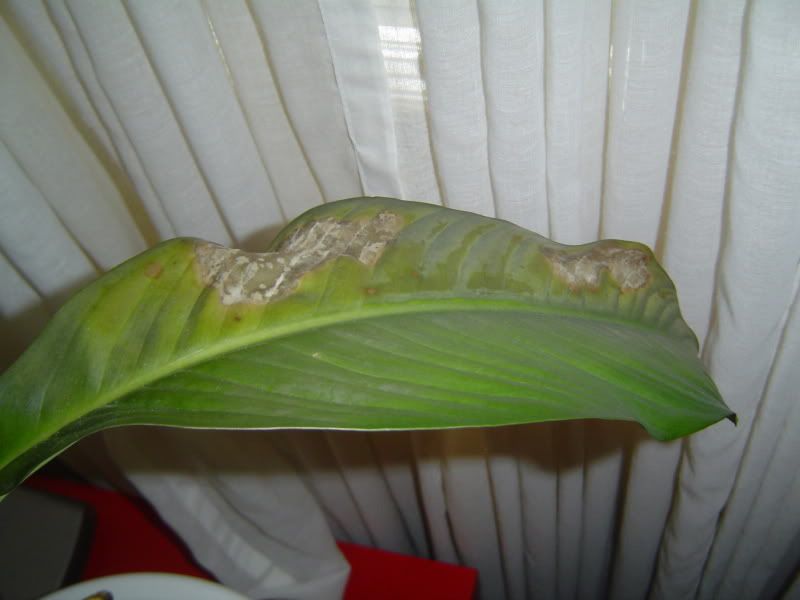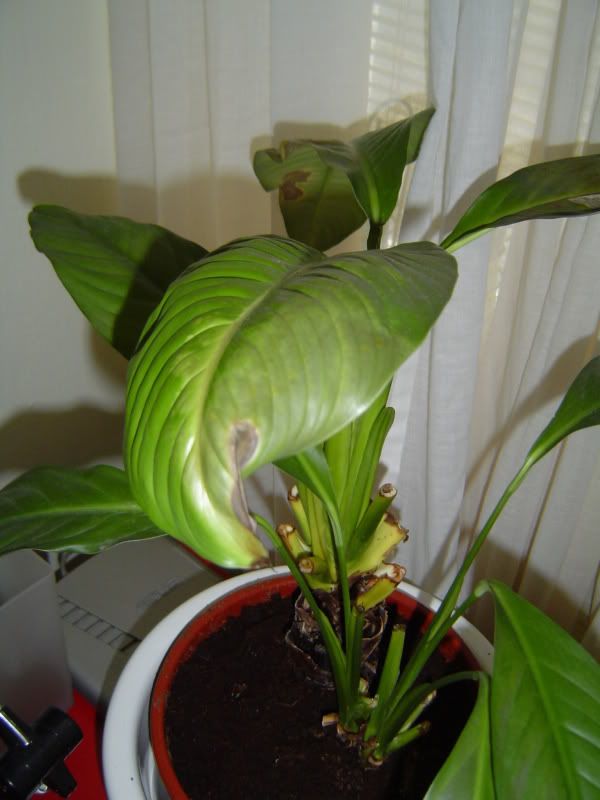 it's actually my husband's plant from since before he was married. he's left me in charge of watering the indoor plants. bad idea as i definitely don't have a green thumb.
for the last three years the plant has done really well, producing one white lily once or twice a year. this year the plant started looking a little more sickly. hubby thought it might need new soil, but we only talked about it for several months. he finally brought some home with him and i repotted it just about 2 weeks ago. we thought it might have root rot so i removed the ends of some of the longer roots (not sure if this was the right thing to do, but there were a lot of them and crowded to the edges of the pot and hanging out through the drainage hole) and cut off some of the bigger leaves that looked like they were brown and dying. now more of the top leaves that are left are starting to get brownish-whitish spots. this seems to only be happening to the larger section of the plant. (i also read something about dividing peace lily's but not sure if this is the right thing to do either).
one afternoon we did leave the plant outside. i'm hoping that didn't kill it either, being in direct sun. hubby wants to throw it away, but i'm wanting to save it if possible.
it had been growing new leaves quite regularly but now even those seem to be stunted and not growing.
is it still worth saving? or should i throw it away :(